The 3 Best Bullet Journal Layouts for Habit Trackers
Habit trackers can come in all shapes and sizes. But the most popular and effective tend to come in 3 specific layouts. the traditional rectangle monthly, the circle tracker, and the mini tracker. Here's the skinny on these three methods and why they work so well.
Want to learn more about how and why to use a Habit tracker? Check out this post: 8 Ways to Use a Bullet Journal Tracker
Traditional Monthly Habit Trackers
The traditional monthly habit tracker is a classic for a reason. It is easy to draw out and allows you to track as many habits as you want! So if you're a self-improvement junkie and enjoy monitoring a multitude of habits – this is the tracker for you!
Here are some examples of the traditional Monthly habit tracker!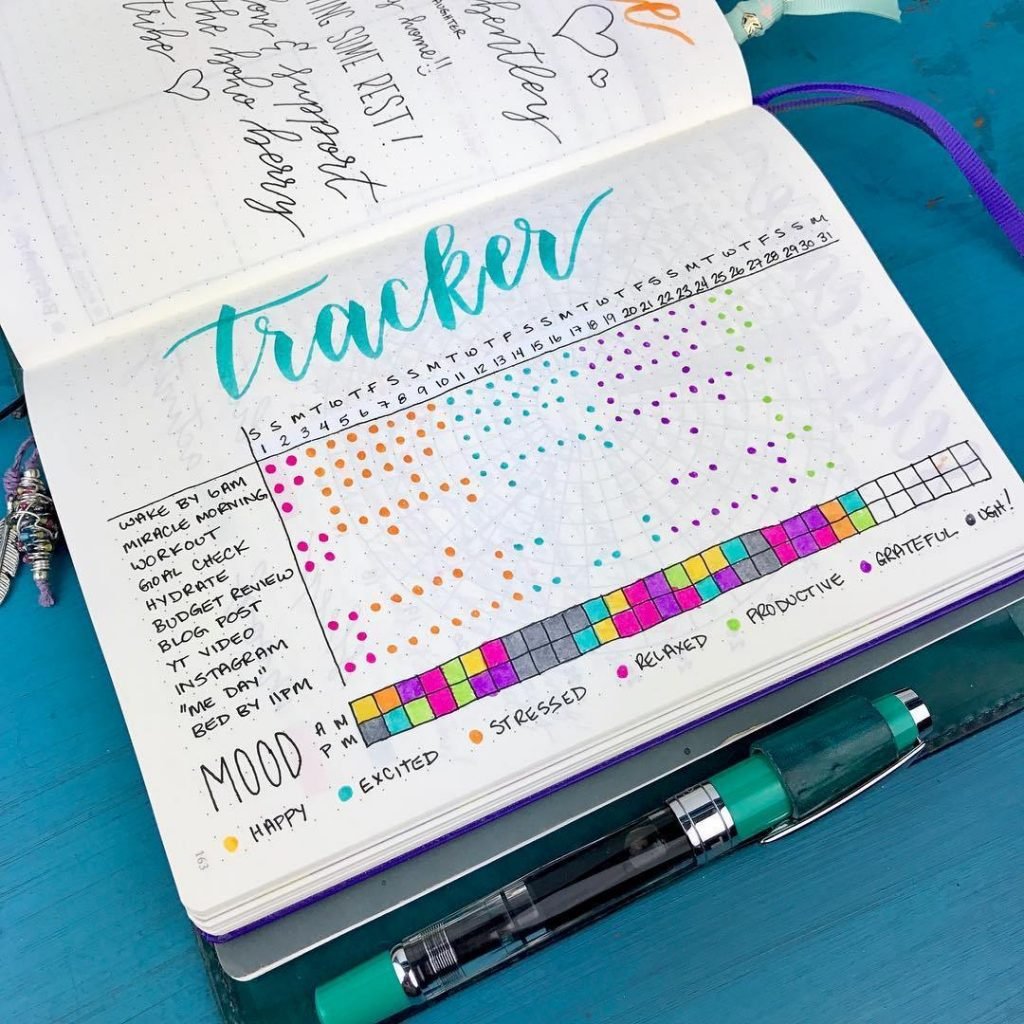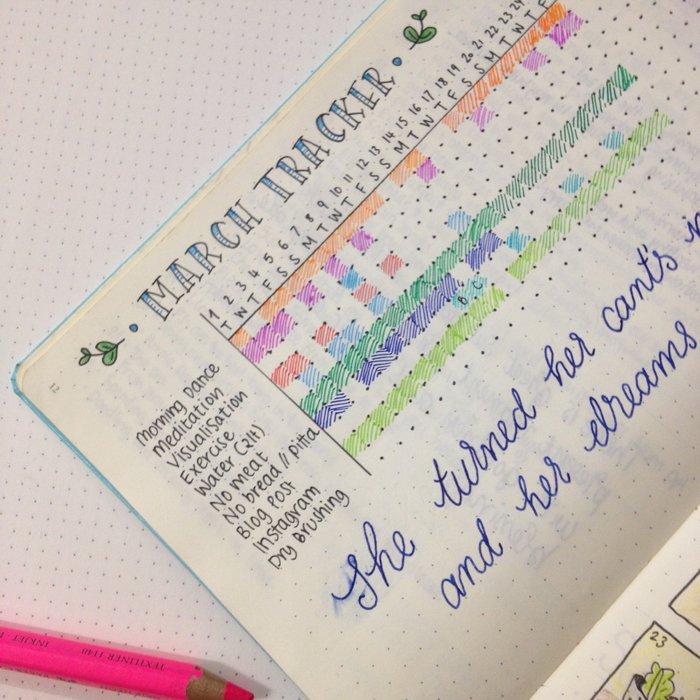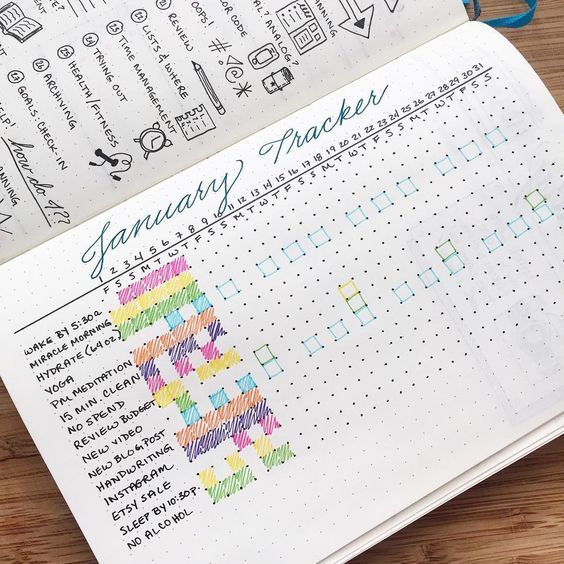 Circle Habit Trackers
Circle Trackers are quickly becoming a favorite in the Bullet Journal community and it's easy to see why. They're so pretty! When you use something that's visually appealing, you are more likely to come back and use it again and again. And of course, that's the most important part of using a habit tracker – consistency!
Circle trackers are easy to make IF you have the right tools. Don't try to freehand this one, guys.  Though you can easily use a compass to make your circles,  I recommend using a Helix Circle and Angle Maker.
Since  I bought this tool I almost never pick up my compass anymore! This tool makes any size circle so quick and easy, and its a joy to use! Trust me, you'll love it!
Here are some examples to inspire your own circle tracker!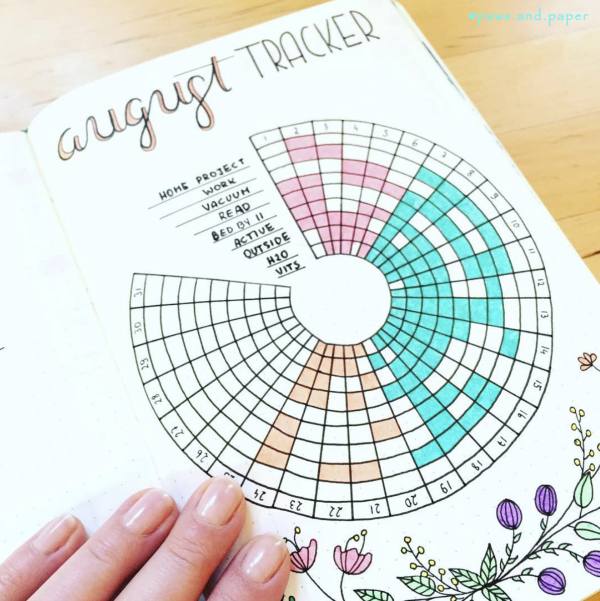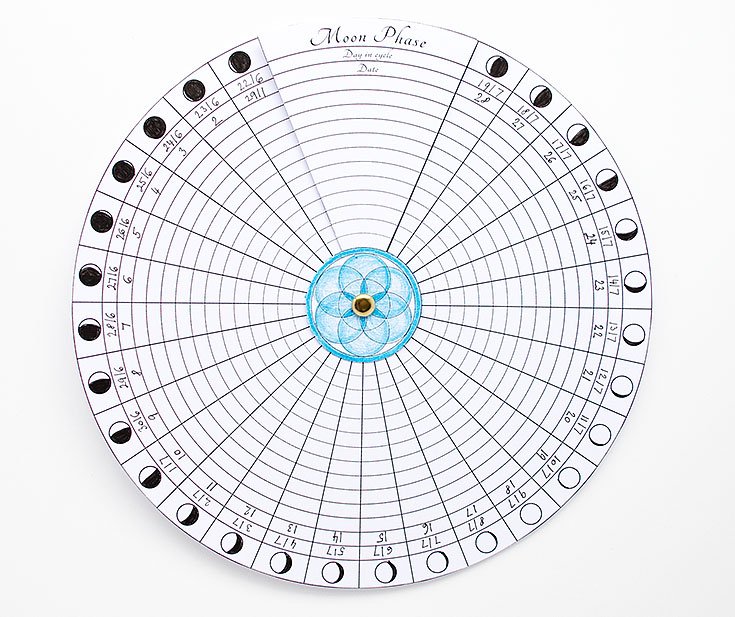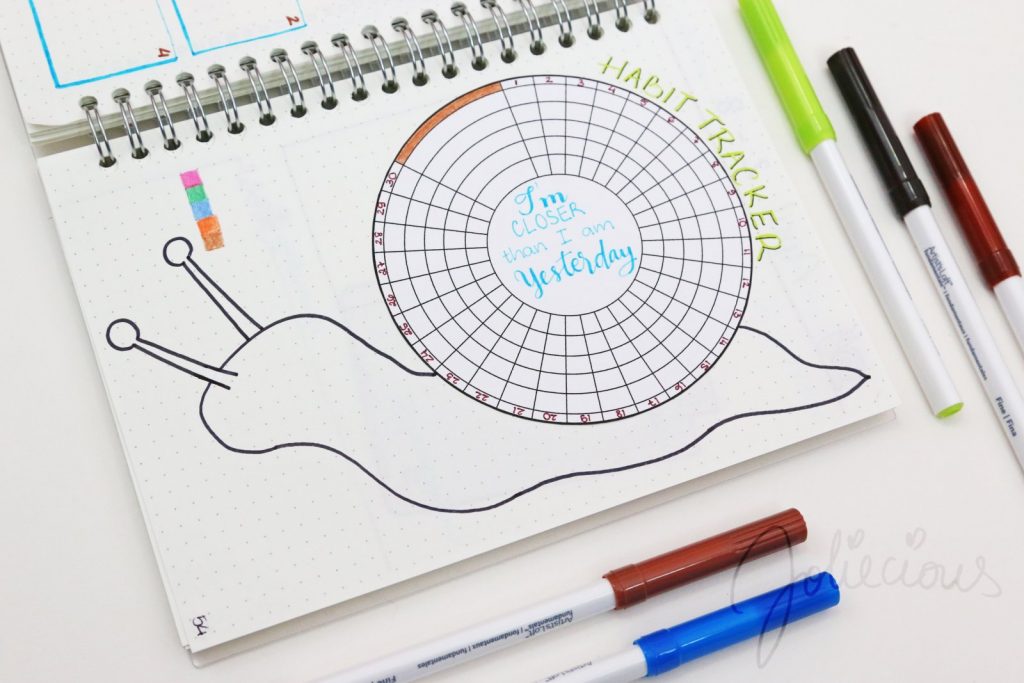 Mini Trackers
Mini trackers are a great way to track individual habits. When you only want to concentrate on improving a few things at a time, mini trackers are your best bet. With a mini tracker, you avoid the time and space a larger tracker can take up. And their size makes them super easy to draw and use!
Here are some adorable examples of mini trackers!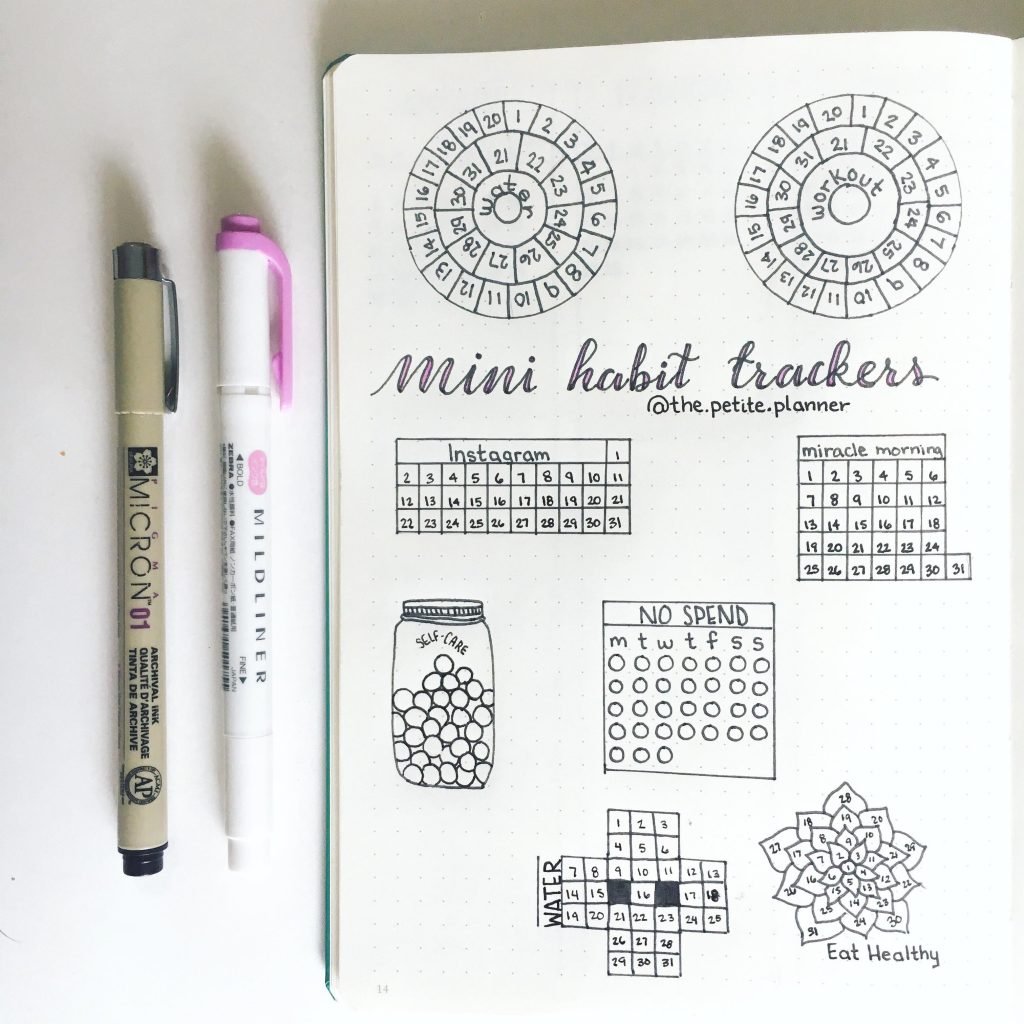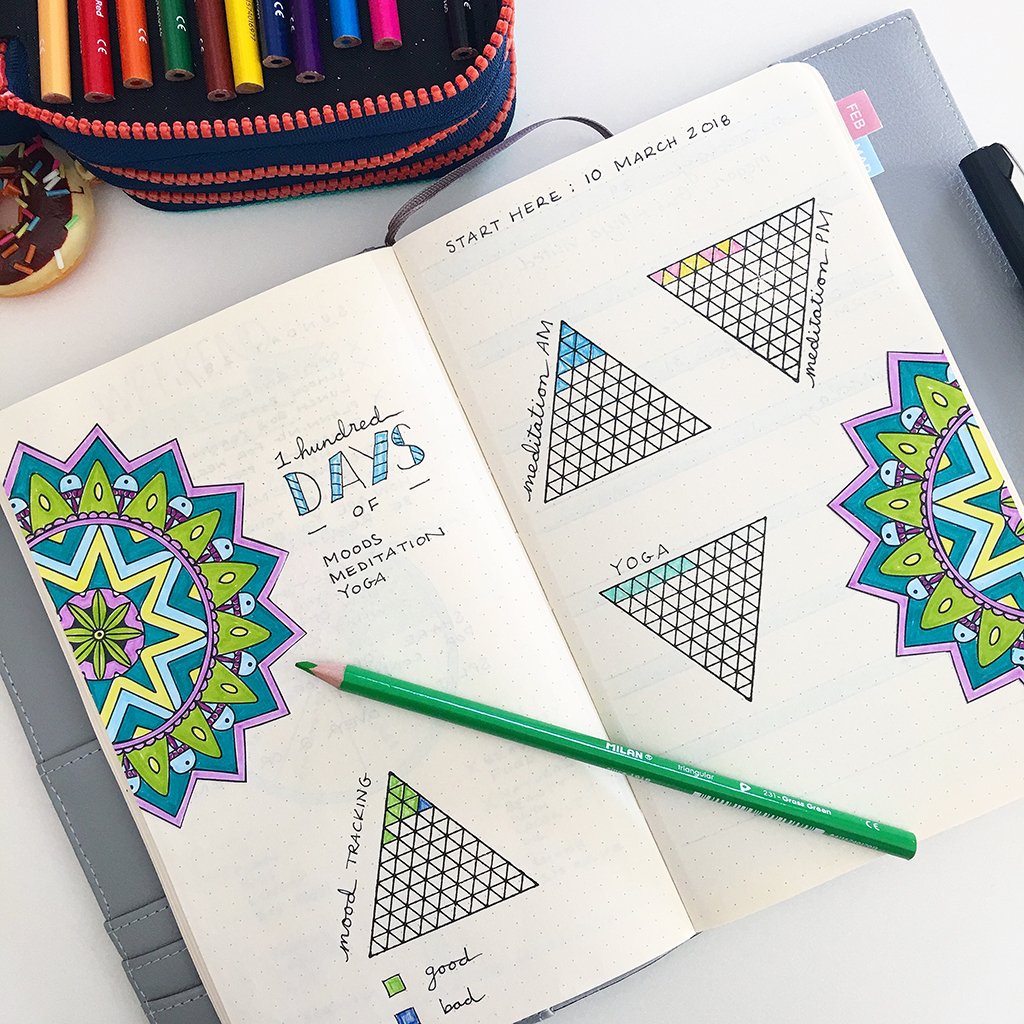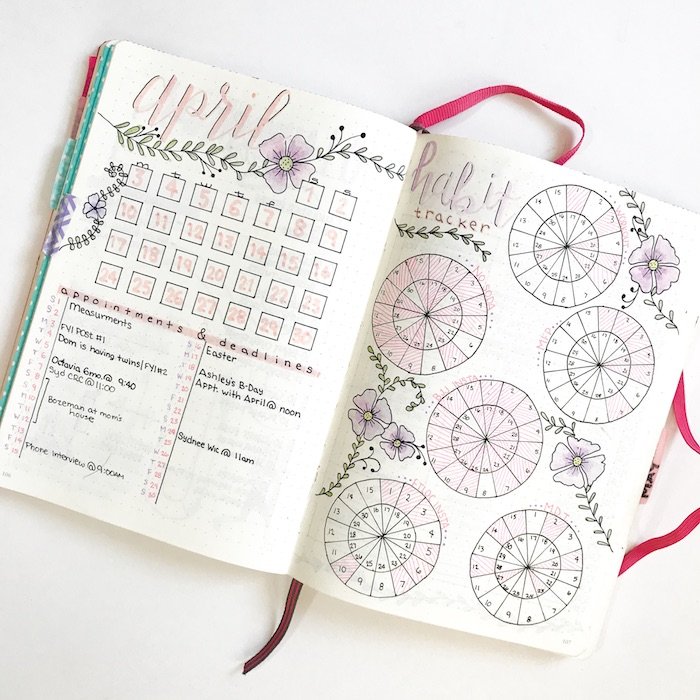 I hope you found the inspiration you needed to start your own habit tracker! Want to learn more about Bullet Journal trackers? Check out this post: 8 Ways to Use a Bullet Journal Tracker