It's time for my March bullet journal setup!
Need help setting up your bullet journal for March? You can print these pages out to use in your A5 size journal, or download them to use in your digital planner! So grab your hand drawn March bullet journal setup below!
Supplies I used to create these pages:
For a full explanation on each of these spreads and how I use them for monthly planning check out this post Monthly Planning 101: The Essential Bullet Journal Guide!
March 2019 Bullet Journal Setup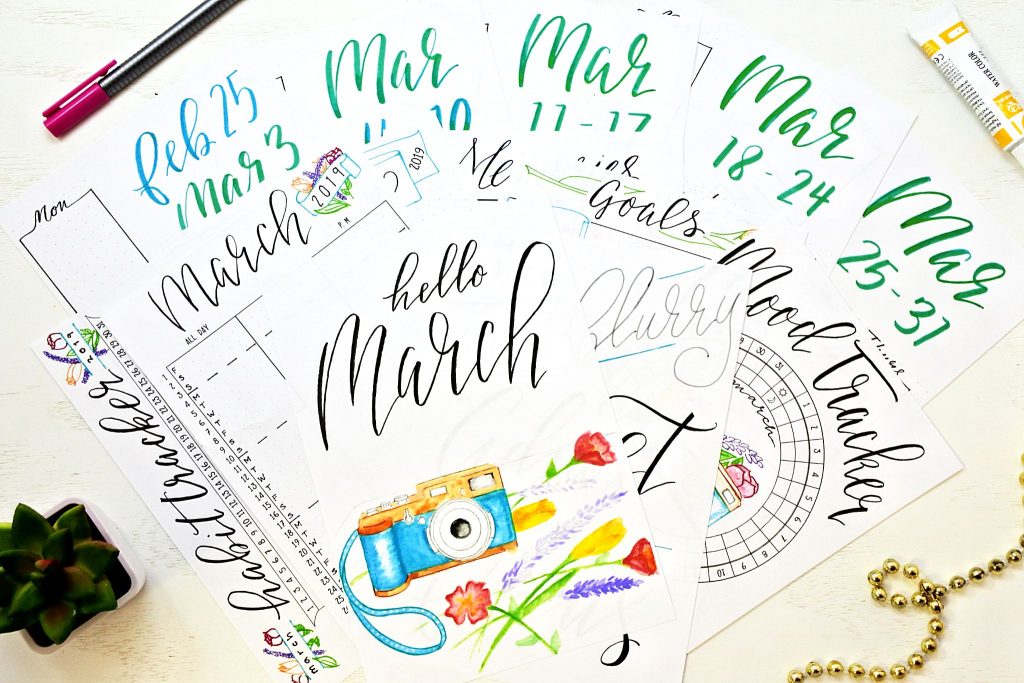 18 premium planning printables for March! Here's what you'll get in the March bullet journal setup for 2019:
Watercolor March Cover Page
March Quote of the month
March Calendar
Goals and Tasks Worksheet
Habit Tracker
Mood Tracker
Gratitude Log
Memories Page
5 Weekly Spreads
Watercolor March Cover Page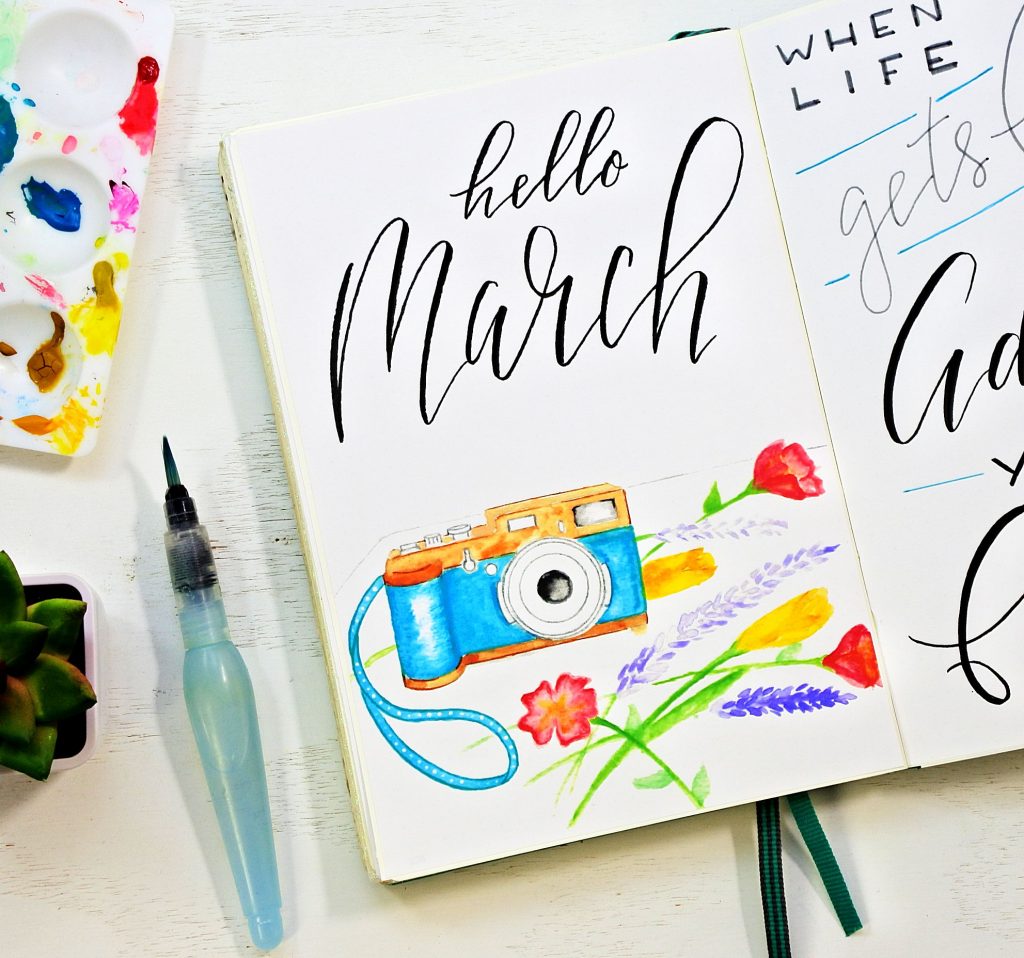 Creating my cover page every month is my favorite part of my monthly setup! Need more info of Bullet journal cover pages? Check out " What are cover pages and why do you need them?"
March Hand Lettered Quote of the Month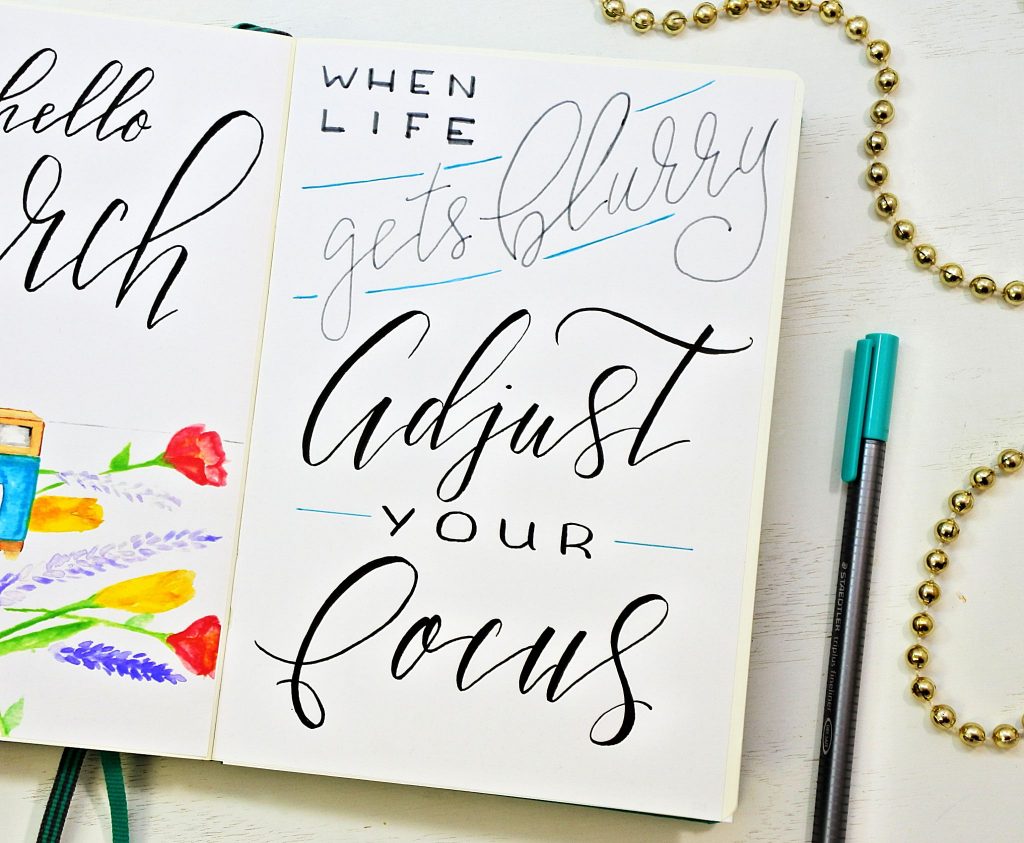 Do you love inspirational hand-lettered quotes for your journal? Click here to Download my pack of 12!
March Calendar and Goals/Tasks Spread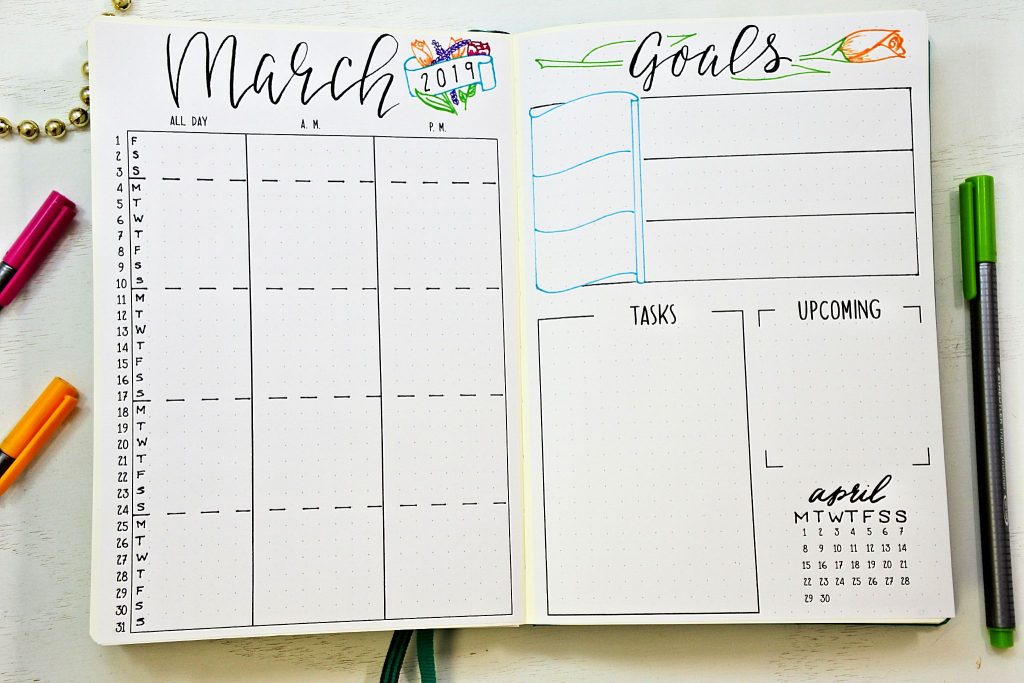 Need help getting started with monthly planning? Check out The ultimate guide to bullet journal monthly spreads!
March Habit Tracker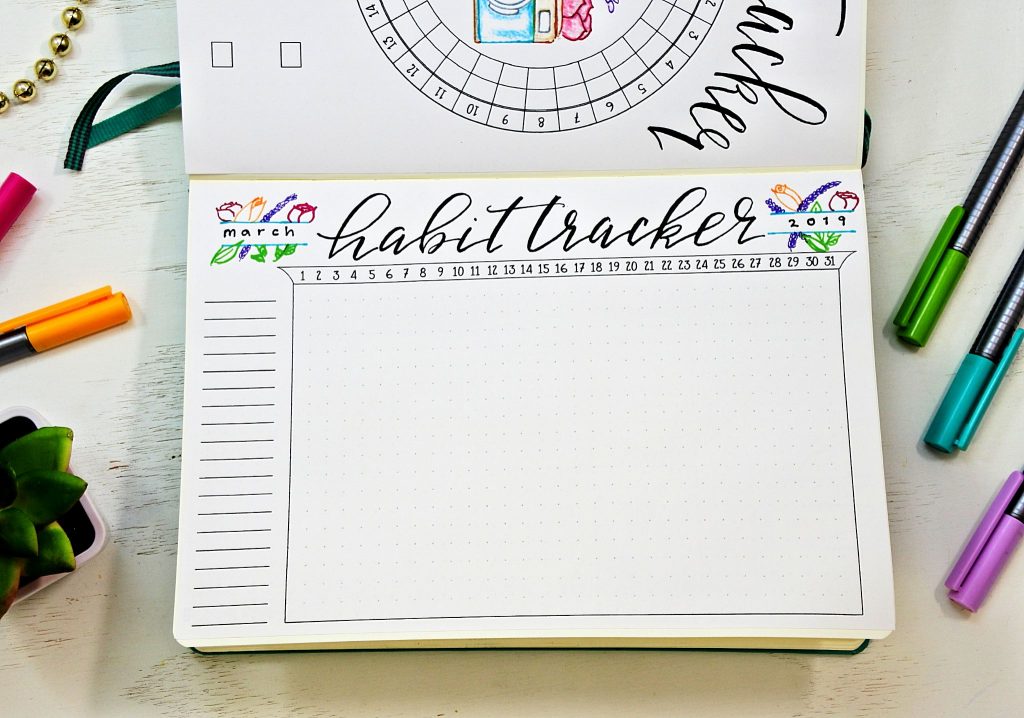 To get the skinny on habit trackers, check out The Best Habit trackers to Try Now!
March Memories and Gratitude Log

March Circular Mood Tracker
Circular mood trackers are super popular in the bullet journal community but they are difficult to create on your own without special supplies. To create this I used a Helix Circle Maker – you can pick them up on Amazon.
Or skip the work and grab this as a printable!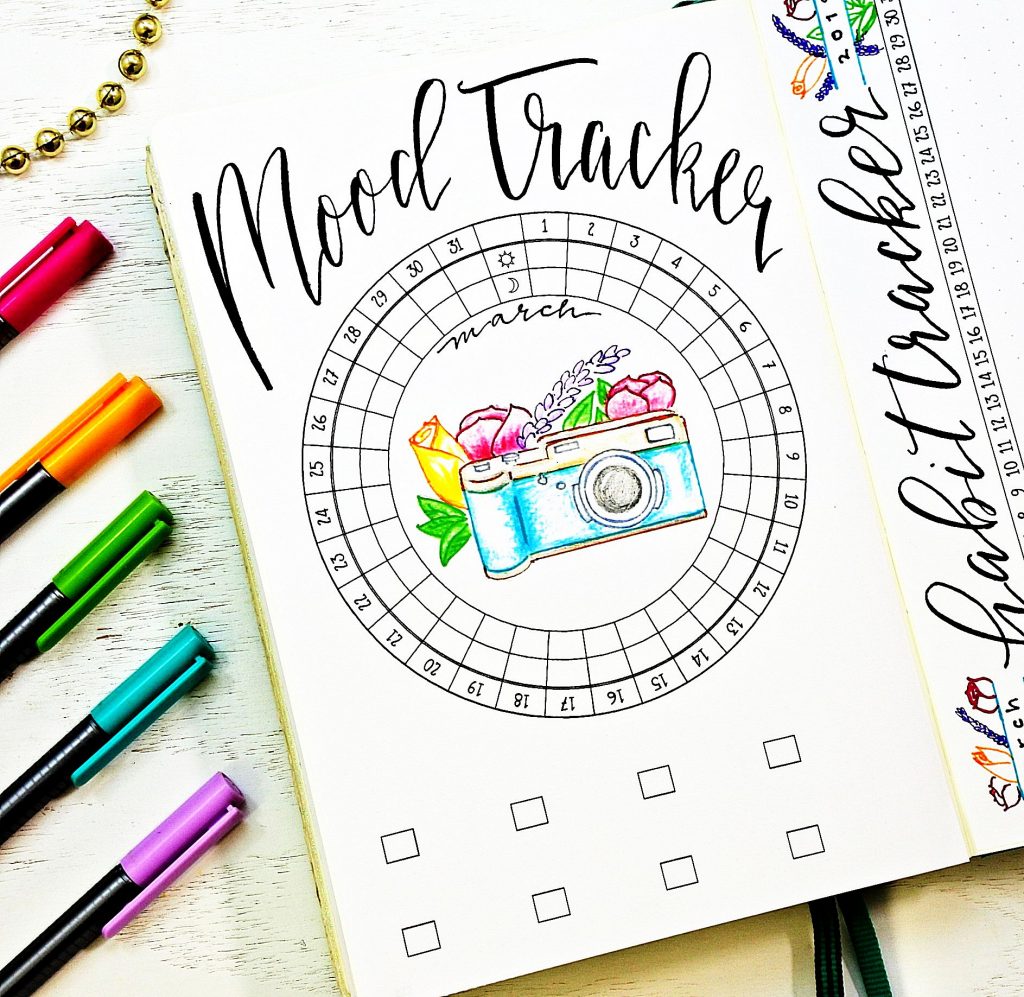 For more info about Mood Trackers, check out Amazing Mood trackers for your Journal!
5 March Weekly Spreads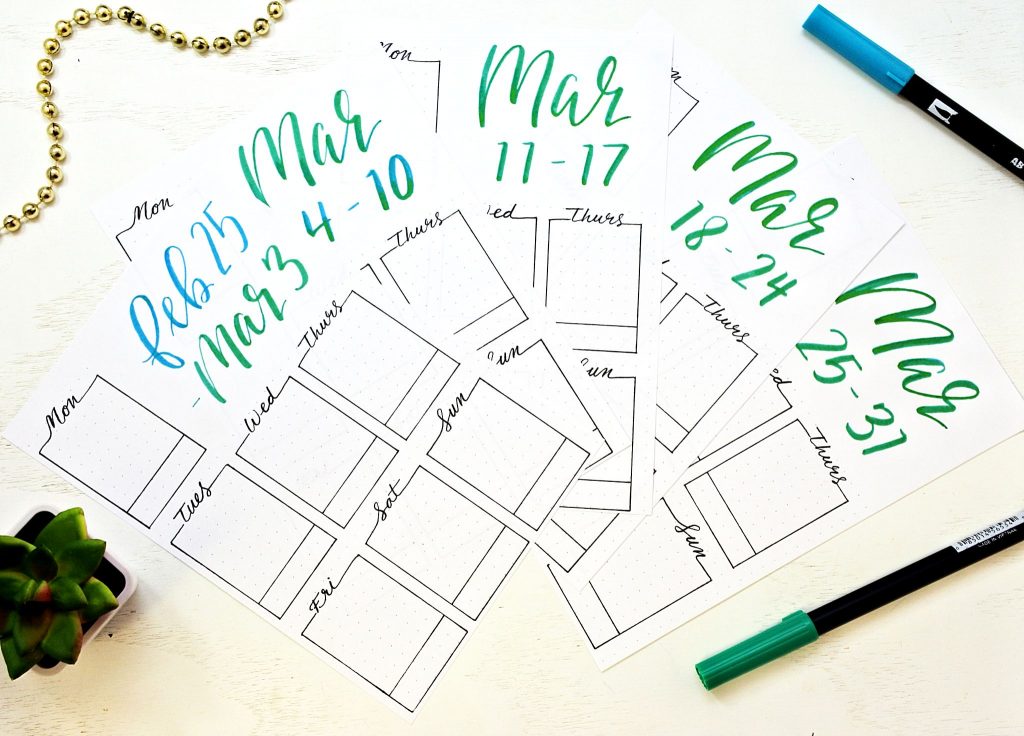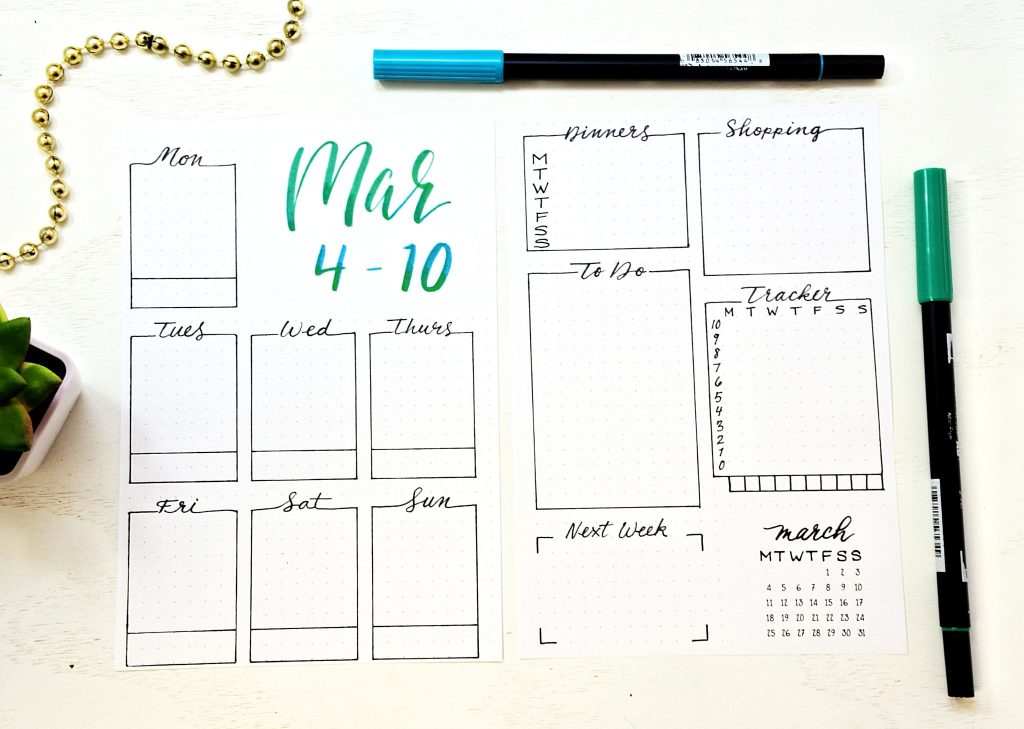 Each weekly spread includes a section for your Weekly Schedule, To Do's, Meal planning, Shopping list, a Tracker (for things like water intake, hours of sleep, exercise, etc), and a section to write down what's happening next week so you're always prepared.
At the bottom of the boxes for each day is a place to record the weather – which is one of the best parts of weekly planning. Never get caught in the rain without an umbrella again!
Here's an example of how you can use the Tracker on your weekly spread.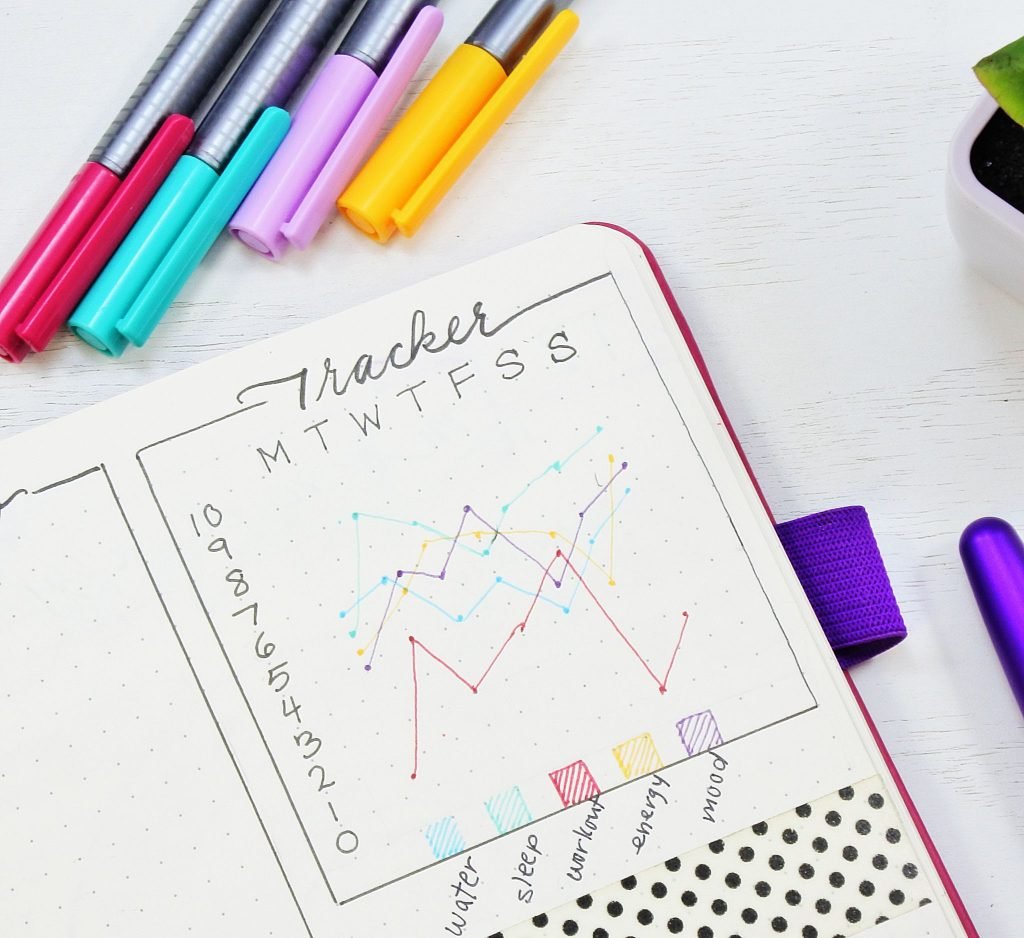 With this tracker, I like to measure how well I've done on my personal habits from day to day. For instance, you can track exactly how many glasses of water you drank, how many hours of sleep, your level of physical activity, etc.
And of course, the free stuff. I'm offering the March Cover Page, Quote of the Month, Monthly Calendar and Goals and Tasks pages all for FREE!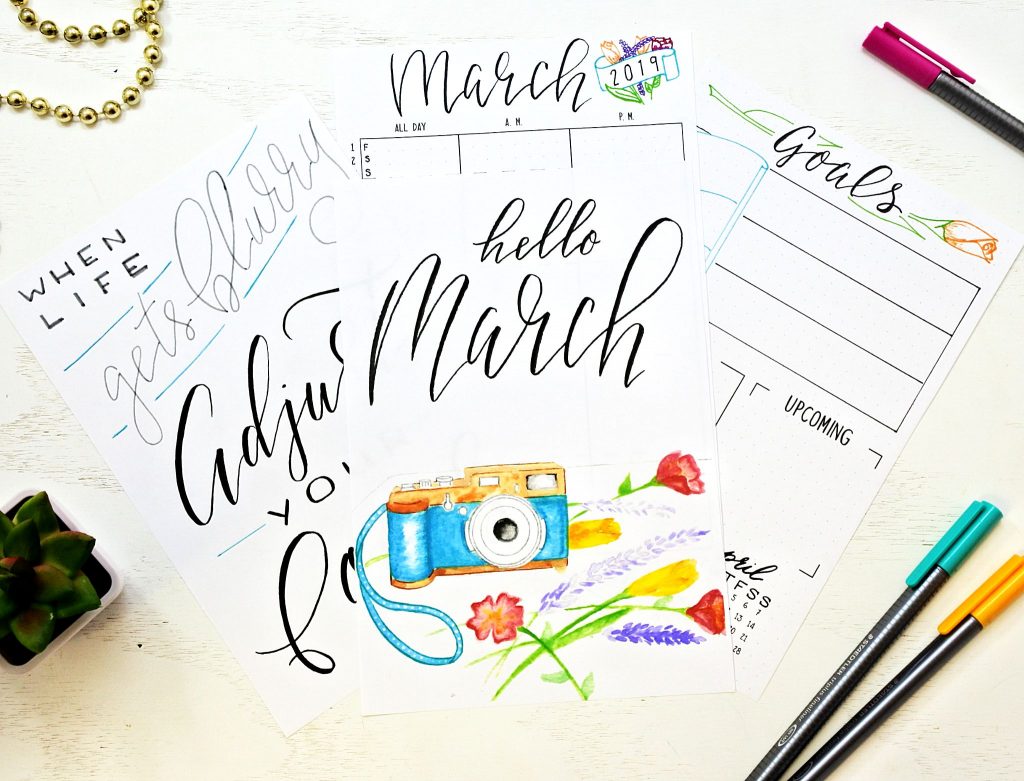 Get your free March Bullet Journal Setup!
Already a Journalista?
If you've already signed up, click here and enter your password to get your free September planning pack!
Perfect DIY Stickers
I highly recommend printing them out on these Avery shipping labels. I know, it sounds weird, but they fit absolutely perfectly in any A5 size journal (roughly 8×5). No wrinkled paper or awkwardly taped edges, just a smooth easy transition from my journal to yours :). They're the perfect DIY sticker!
For more info on how to use an Avery Label as a DIY sticker, click here.
Sign up here for Your Free March Printables