My July 2021 Bullet Journal Printables are blackberry-themed and super sweet! Just beware of the thorns. So if you need a little pick-me-up as well as the ability to get it together this July, download my July Bullet Journal kit!
You can print these pages out to use in your A5 size journal, or download them to use in your digital journal. So grab your watercolored, hand-drawn planning pack below!
Supplies I used to create these pages:
For a full explanation on each of these spreads and how I use them for monthly planning check out this post Monthly Planning 101: The Essential Bullet Journal Guide!
July 2021 Bullet Journal Setup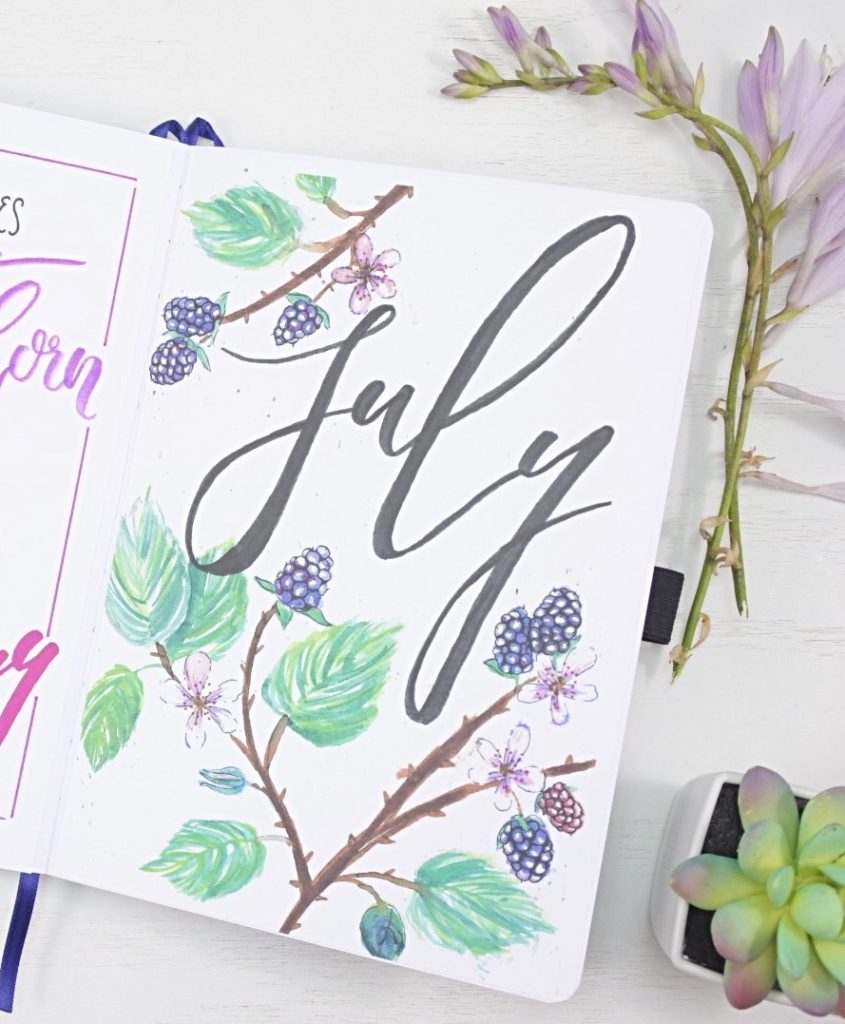 Here's what you'll get in the July 2021 planning pack:
Watercolor hello July page
Quote of the month
July calendar
July goals and tasks
Habit tracker
Mood tracker
Gratitude log
Memories page
4 weekly spreads
Get the entire July bullet journal setup here!
Watercolor July Bullet Journal Cover Page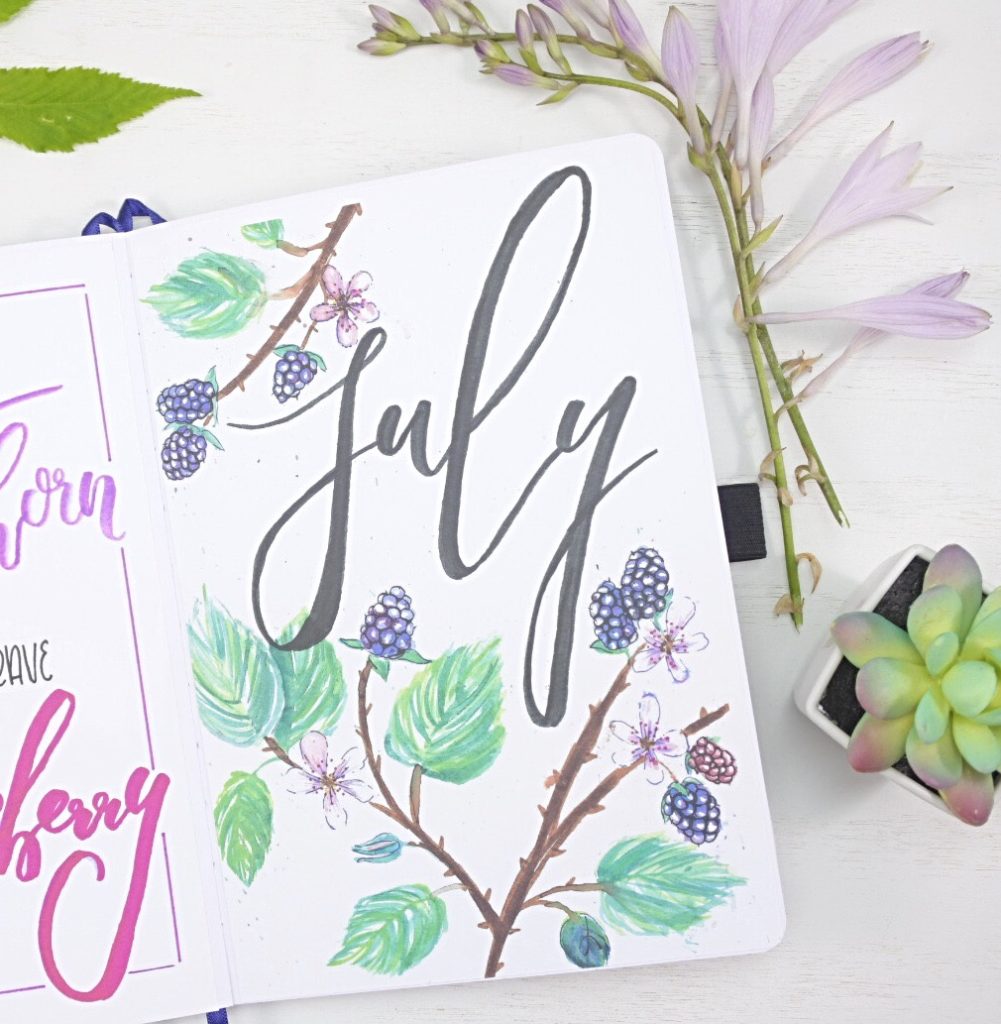 Quote of the Month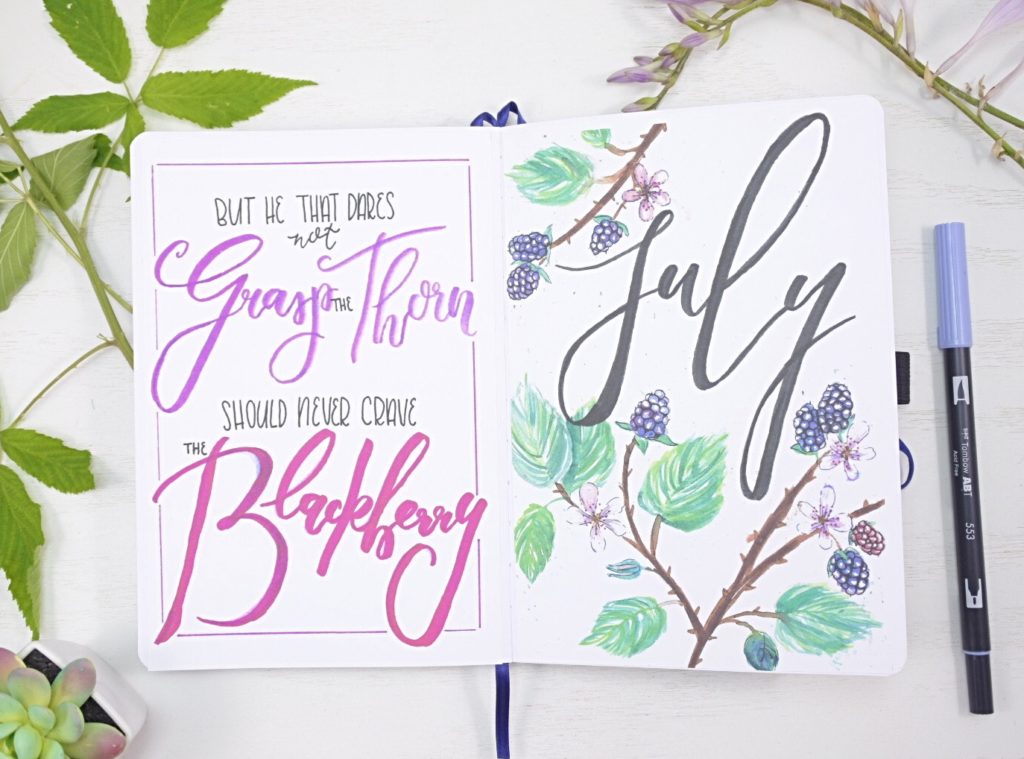 July Printable Calendar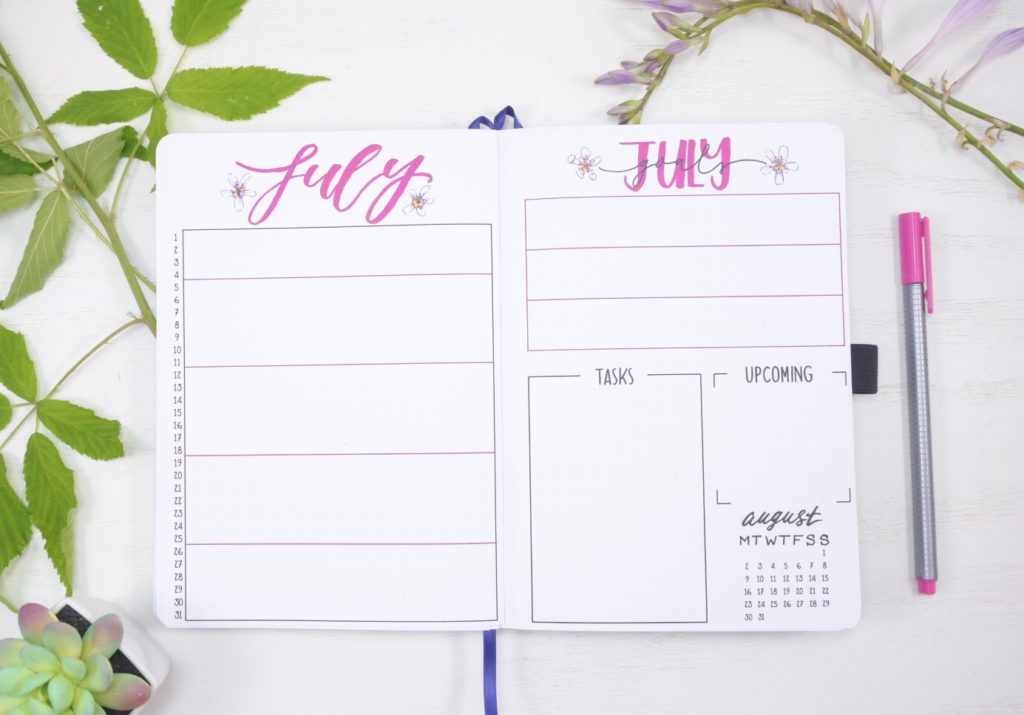 July Habit Tracker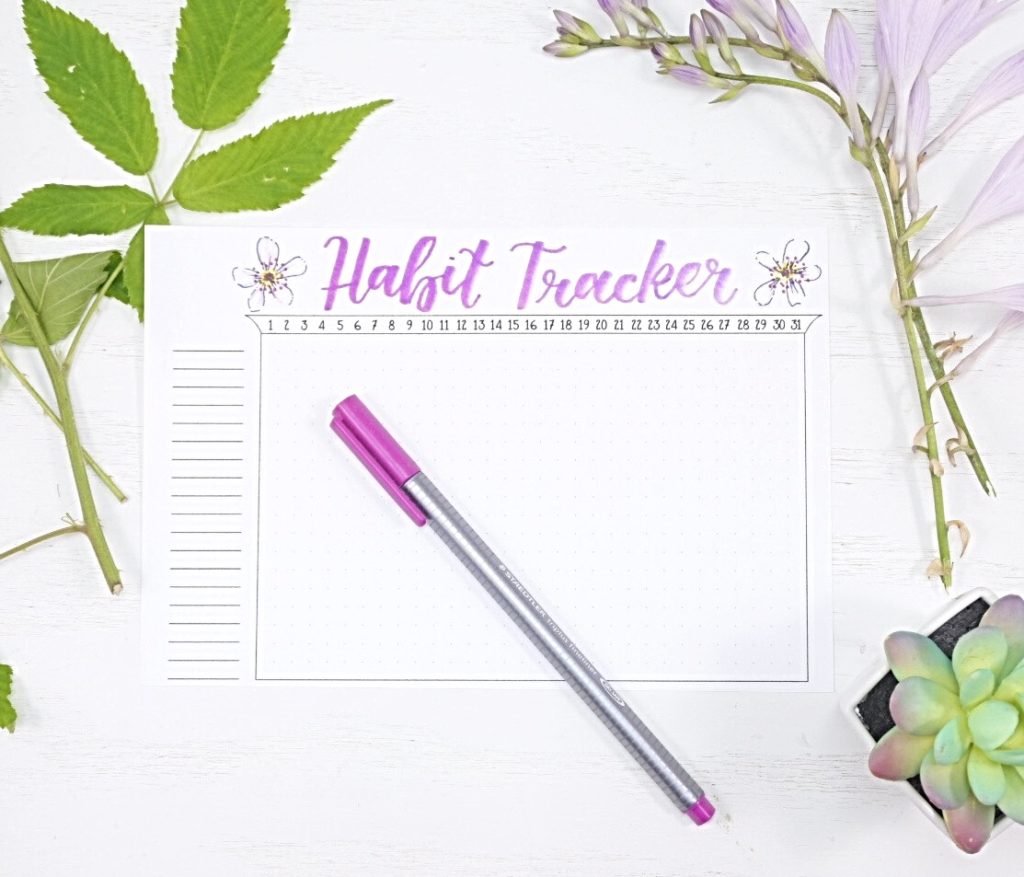 July Memories & Gratitude Log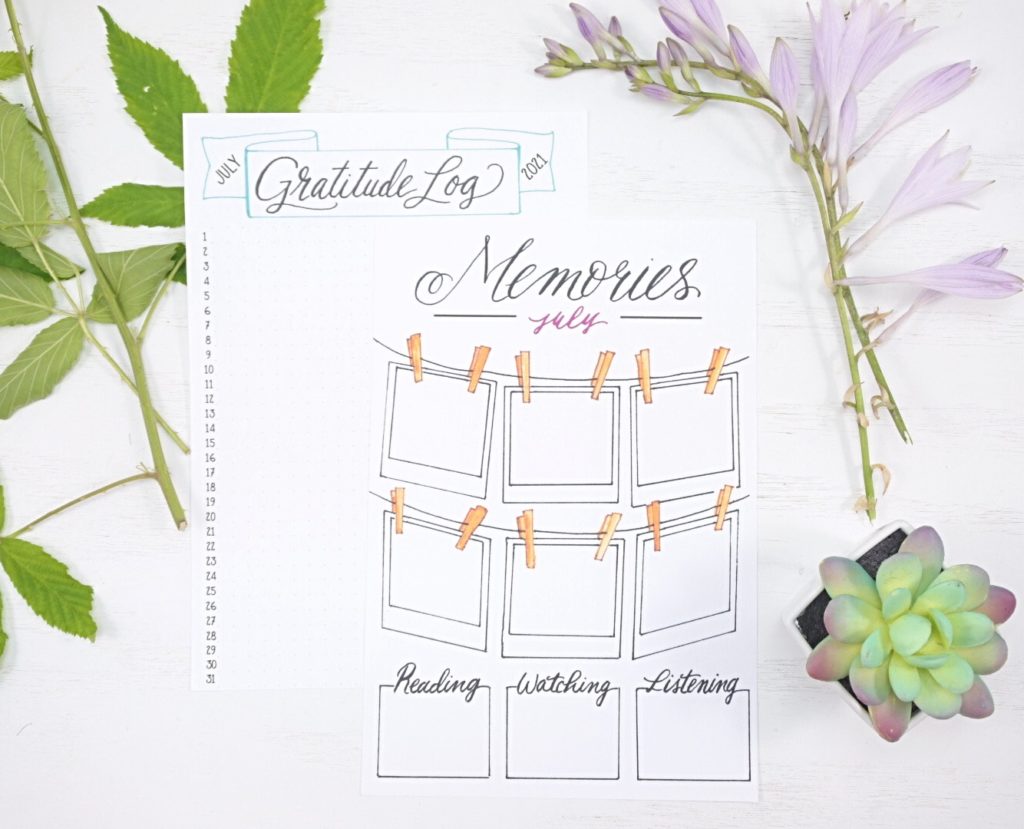 July Circular Mood Tracker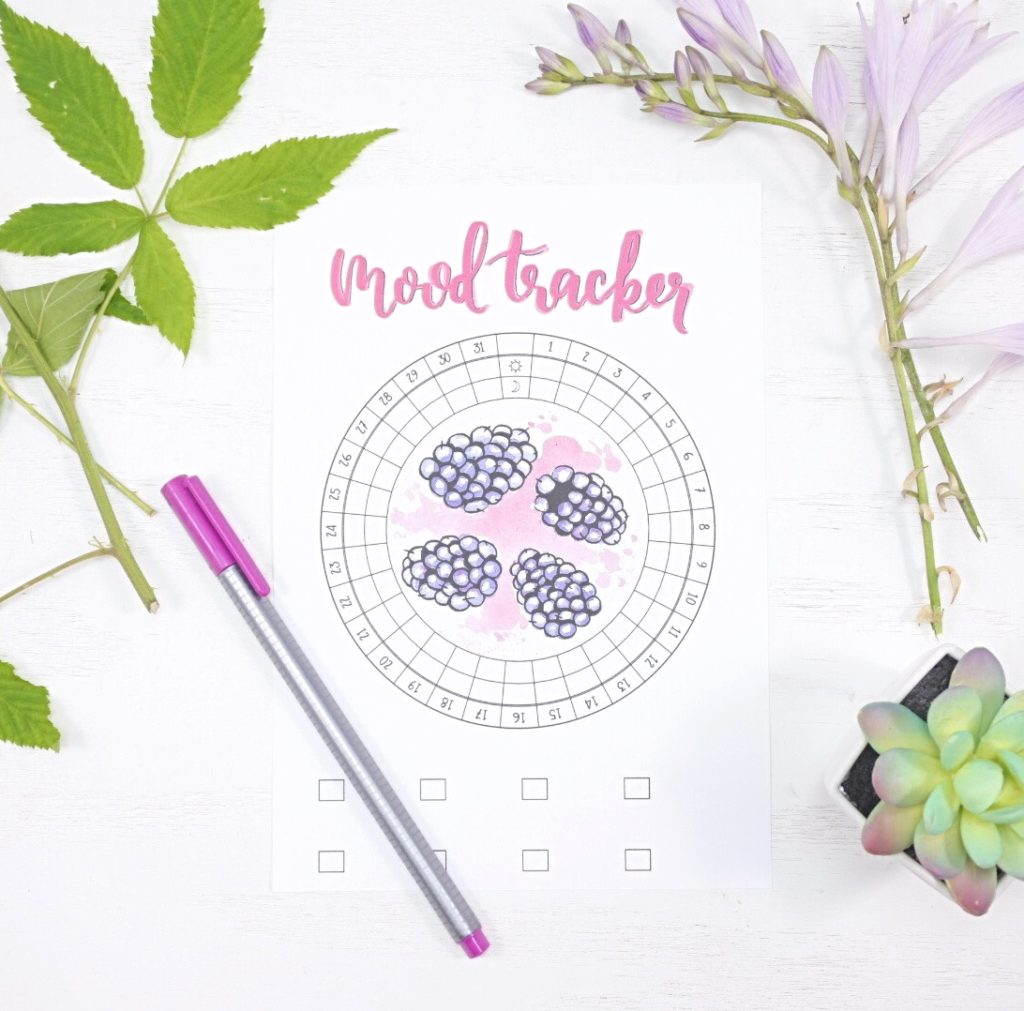 July Weekly Spreads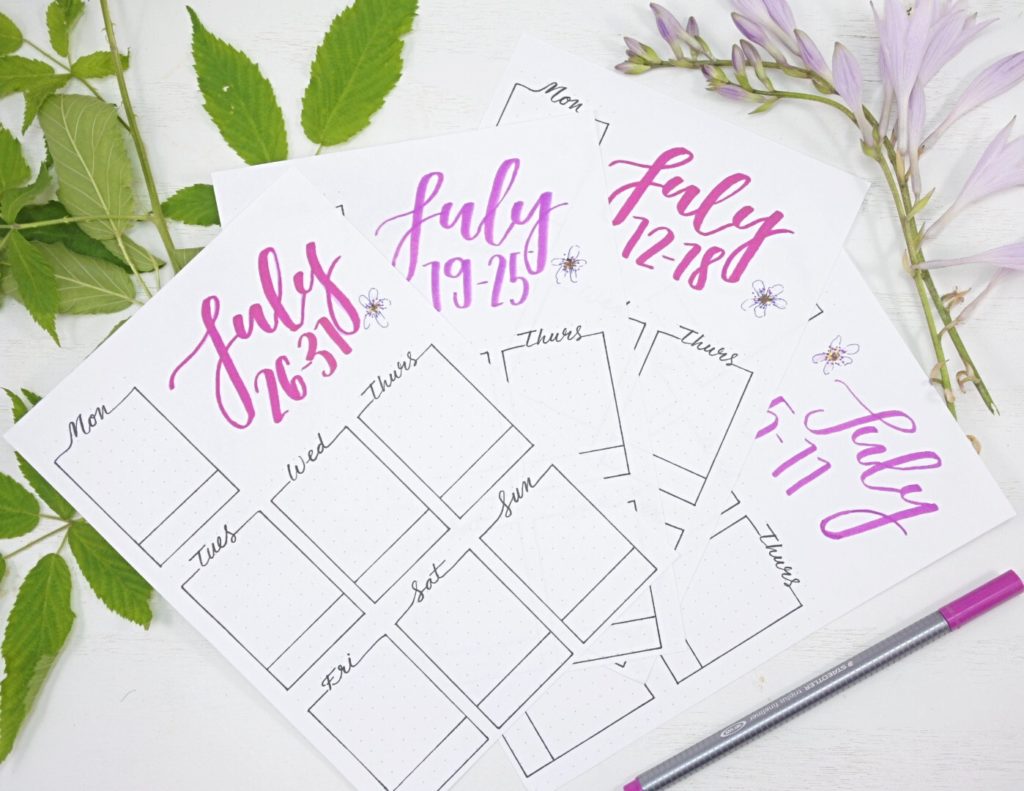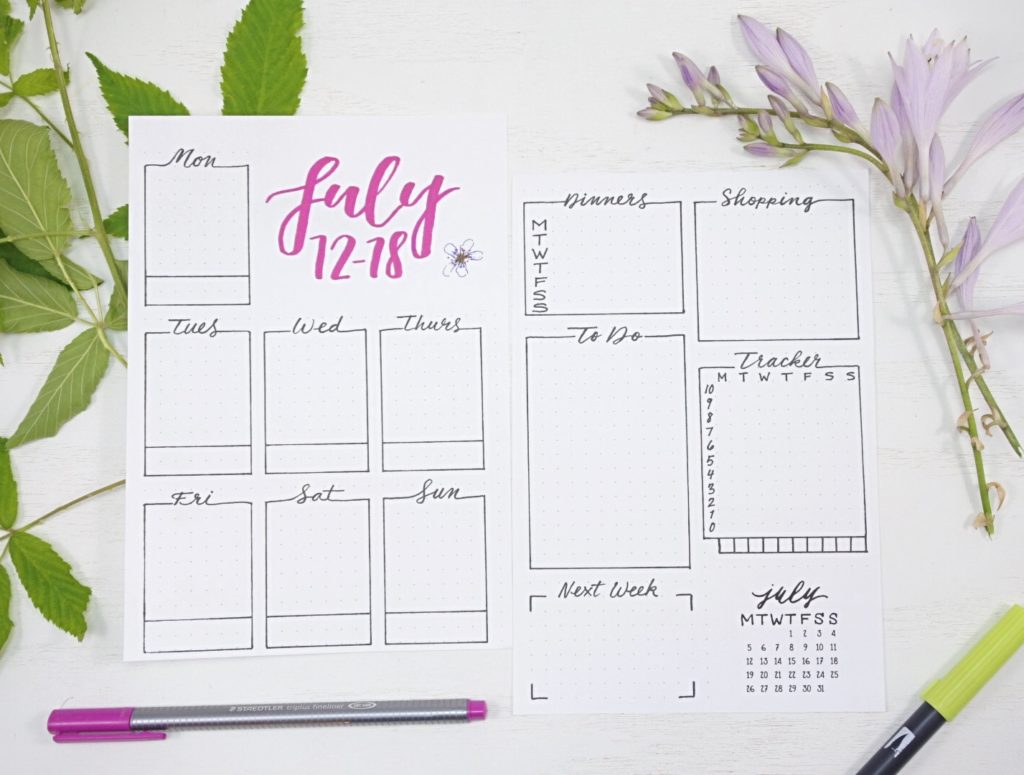 Each weekly spread includes a section for your Weekly Schedule, To Do's, Meal planning, Shopping list, a Tracker (for things like water intake, hours of sleep, etc), and a section for Next Week.
Here's an example of how you can use the Tracker on your weekly spread.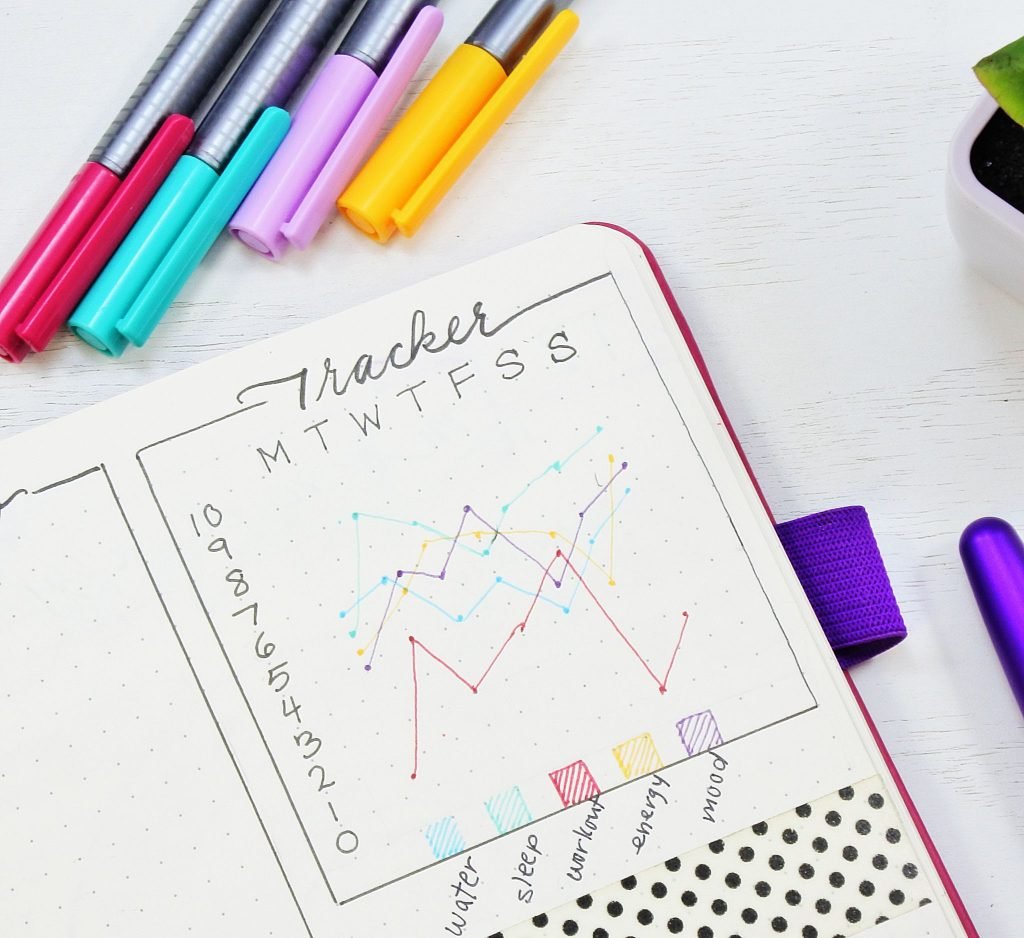 Assign things you want to track over the week like water intake, sleep, exercise, etc, and write those along the bottom. Pick a different color for each. Then put a dot under each day up to the amount you accomplished on the number scale. For instance, you see in the example on Monday I drank 6 glasses of water. As far as exercise goes, Monday I didn't get a lot -so on a scale of 1-10, I gave it a 1. I use a line graph because I like the look of it, but you could also use a bar graph.
These weekly spreads are the life's blood of not only getting more organized but also staying that way! Weekly planning is THE way to stay on track with your goals! And now I've taken all the prep work out of it. Simply download and stick in your journal!
You can pick up this entire package in my shop! Click here to get yours!
And of course, I can't let you walk away without freebies. I'm offering the July Calendar and July Goals and Tasks pages all for FREE!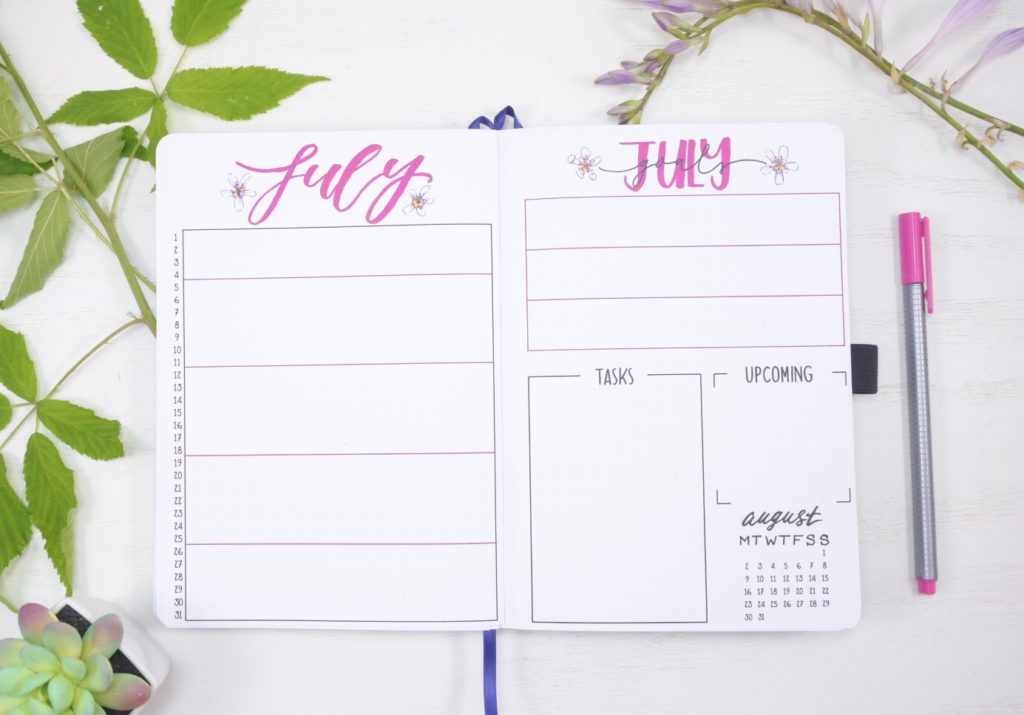 Get your free July 2021 Bullet Journal Setup!
Already a Journalista?
If you've already signed up, click here and enter your password to get your free June planning pack!
Perfect DIY Stickers
I highly recommend printing them out on these Avery shipping labels. I know, it sounds weird, but they fit absolutely perfectly in any A5 size journal (roughly 8×5). No wrinkled paper or awkwardly taped edges, just a smooth easy transition from my journal to yours :). They're the perfect DIY sticker!
For more info on how to use an Avery Label as a DIY sticker, click here.
Sign up here for Your Free July Printables