Fall is here and for me, that means some beautiful bujo eye candy. I love to see my Instagram feed fill up with creatively themed Fall Bullet Journal spreads. And my favorite spread of all – the cover page. But what is a bullet journal cover page and is it really necessary?
Well, the short answer is no – it's really not necessary at all. But despite the fact that it's not the MOST productive spread in your journal – there are some good reasons to consider including a cover page in your bullet journal. What are they?
Consider this. Though it may seem like fluff, a bullet journal cover page actually serves a few valuable functions.
Bullet Journal Cover Pages are…
A. Good for your Journal
A cover page keeps your bullet journal organized. How? It provides separation between 1 month and the next. This is important because a Bullet Journal can contain so many different things at one time. It's a planner, a diary, a sketchbook. It's a catch-all for everything you want to keep track of in your life. If you're not careful, all those different elements can start to run together, and then you're no more organized than when you started.
By adding a cover page for the new month, you signal the close of one month's business and the opening of the new. This is great not just for your notebook but for your brain.
B. Good for your Brain
Which bring us to reason number two: A cover page gets you in the mindset of the new month. How does this help? So much of our productivity is dictated by our perceptions. You are what you think. Stopping to make a cover page means stopping to consider what this new month brings. Are we entering a new season? How will that affect your life or your schedule? Is it time to bring out the winter clothes, time to prep for back to school, or time to plan that vacation? Being in touch with the passage of time makes us more mindful in our everyday life.
C. Good for your Soul
And reason number three; Its a creative outlet. Now whether you consider yourself to be a creative person or not, all humans have the need to express themselves and to create. Whether that takes the form of a watercolor painting or a beautiful equation – it is still creation at its heart. And this is YOUR journal. It can say whatever you want it to say. It's an expression of you, and a bullet journal cover page is just one of the ways you can add a little YOU to your journal.
Fall Bullet Journal Cover Pages
Are you ready to try cover pages? Here's some inspiration for the season!
September Bullet Journal Cover Pages
September in the U.S marks the beginning of Fall and all that goes with it. Bring it on!
This first example is a sped-up video of @sidstumpel creating her gorgeous fall cover page. Watch to the end, it's totally worth it!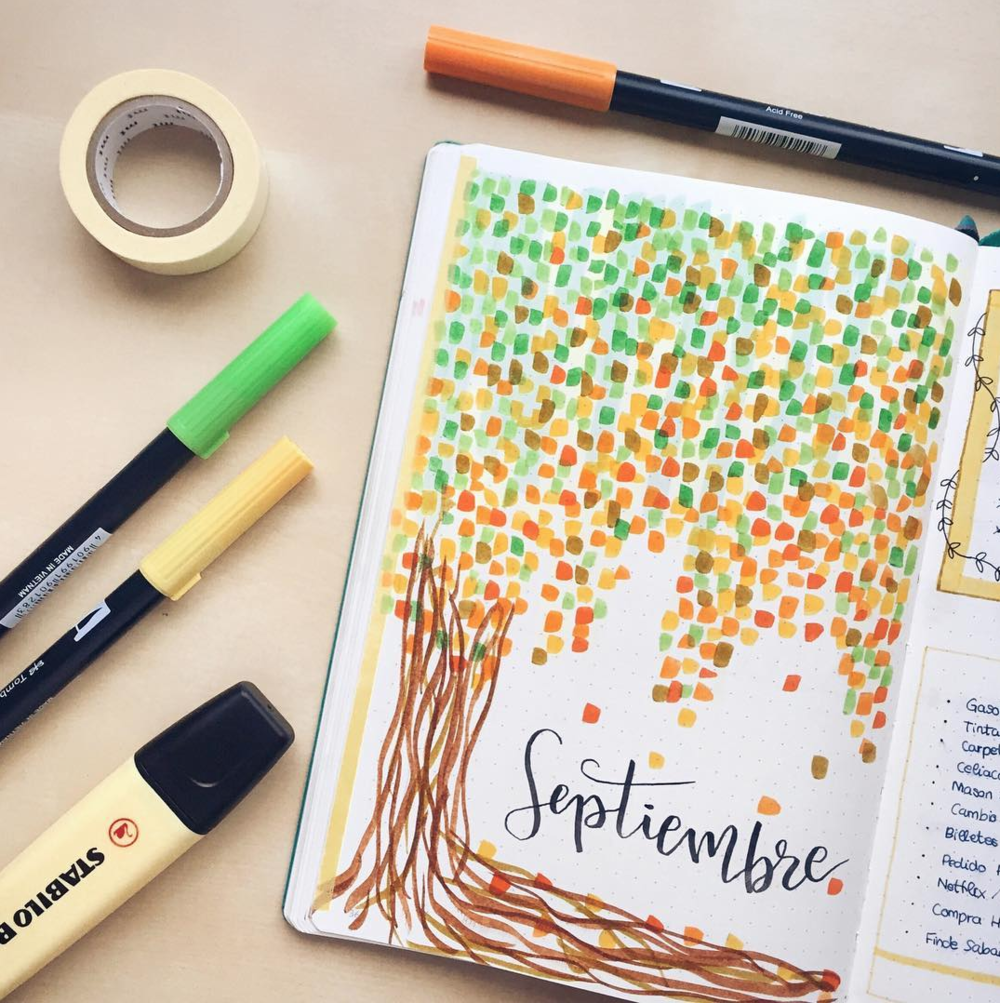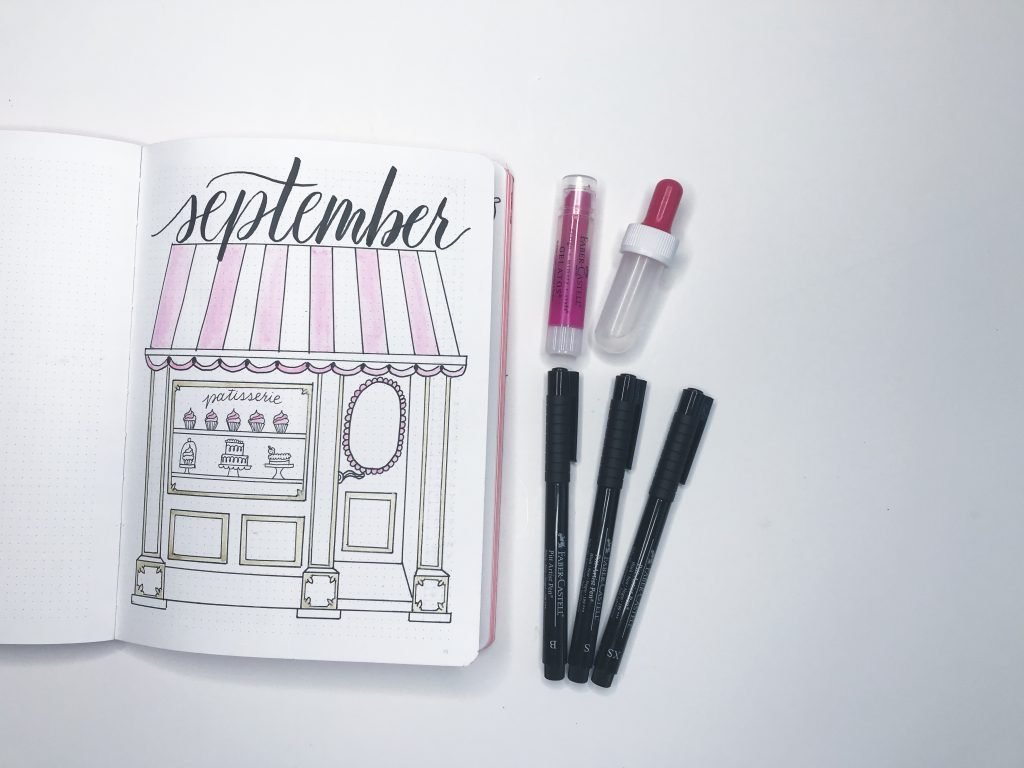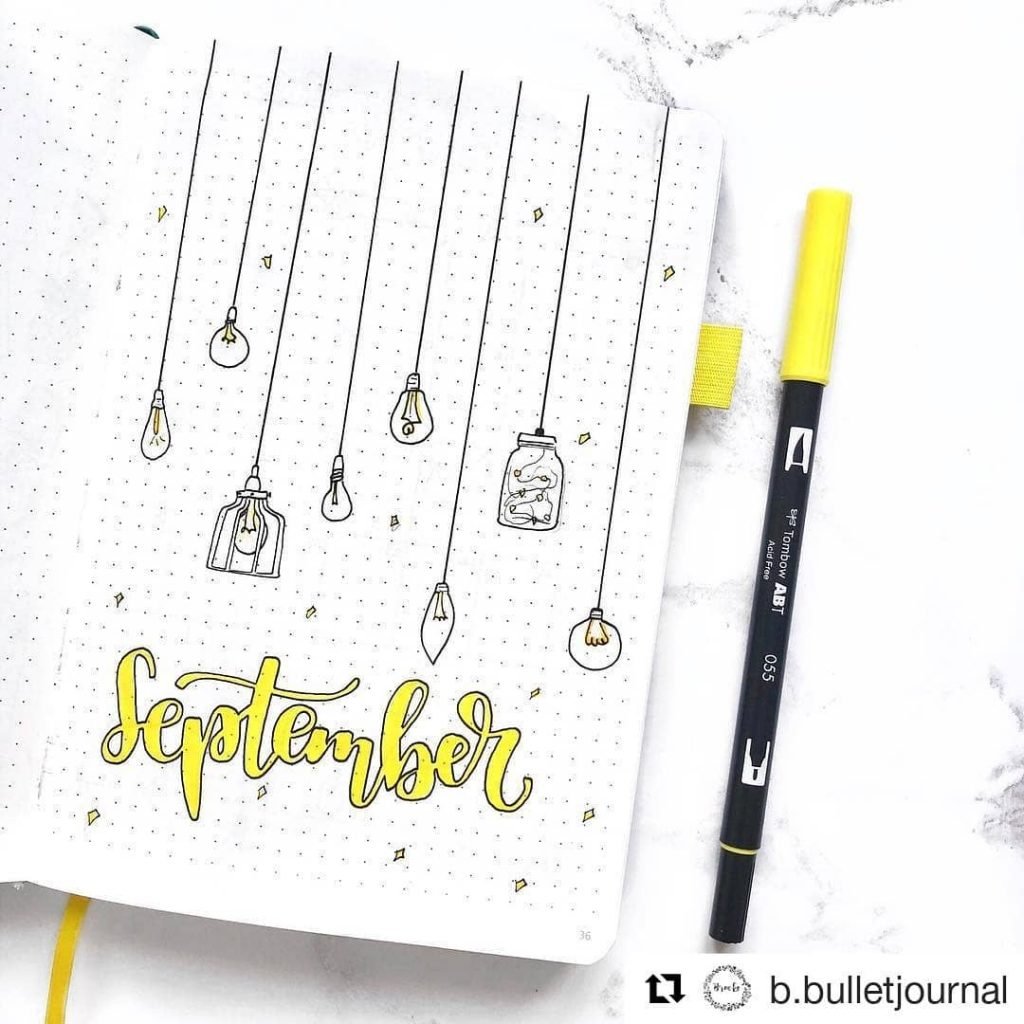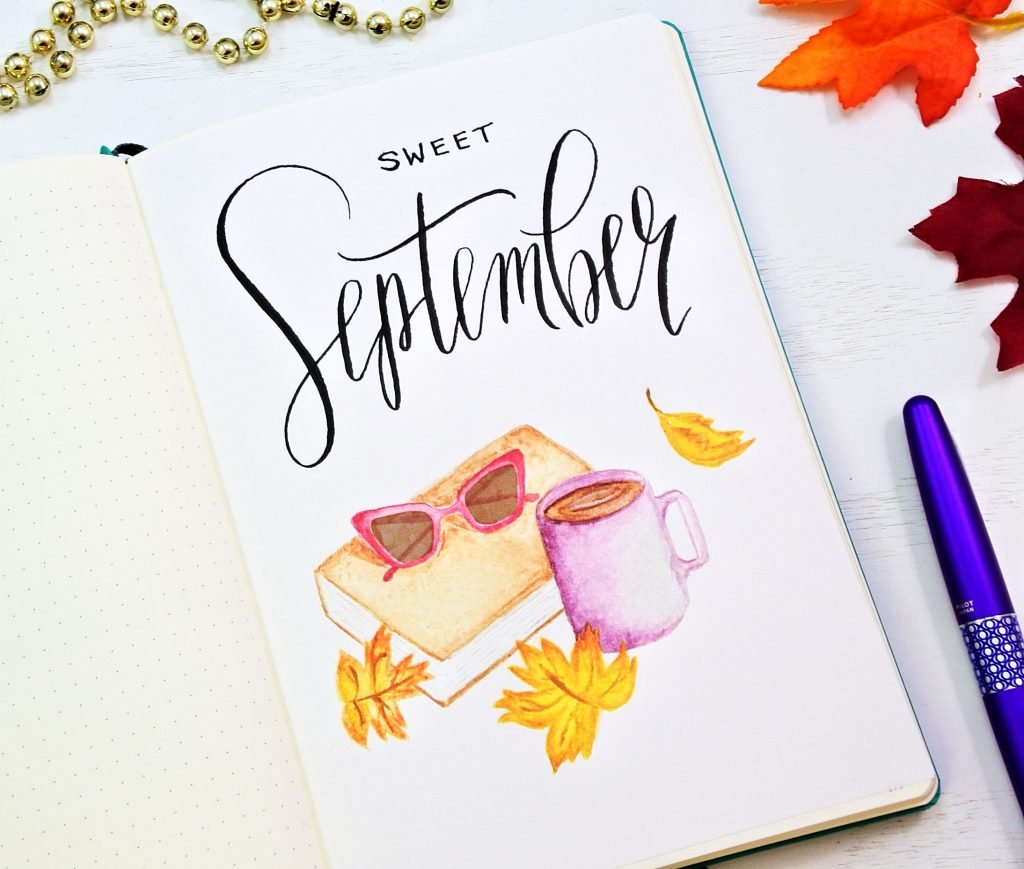 October Bullet Journal Cover Pages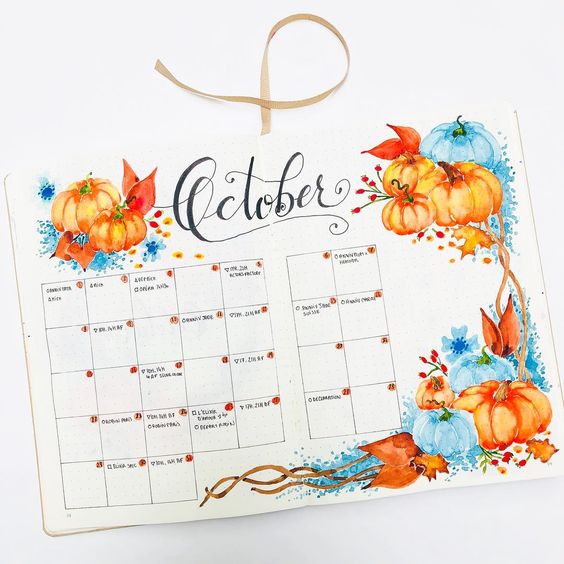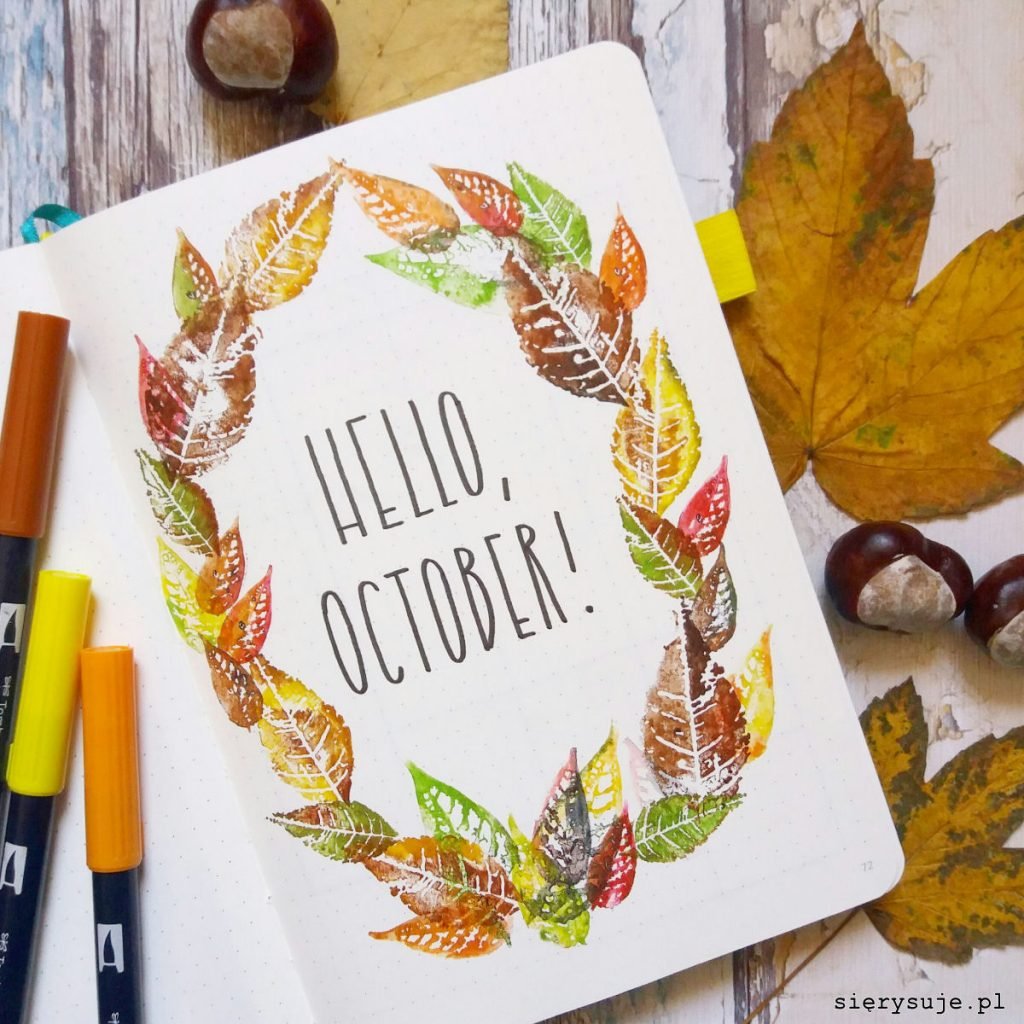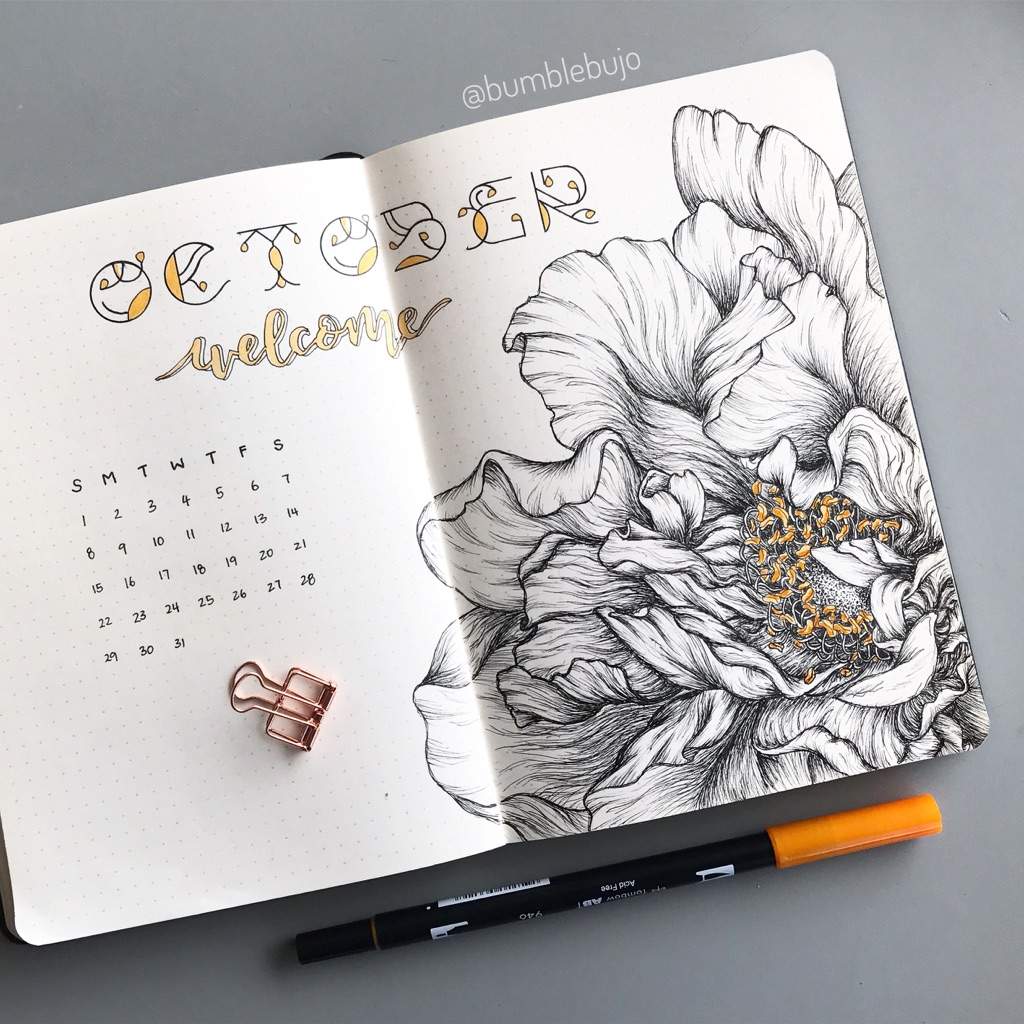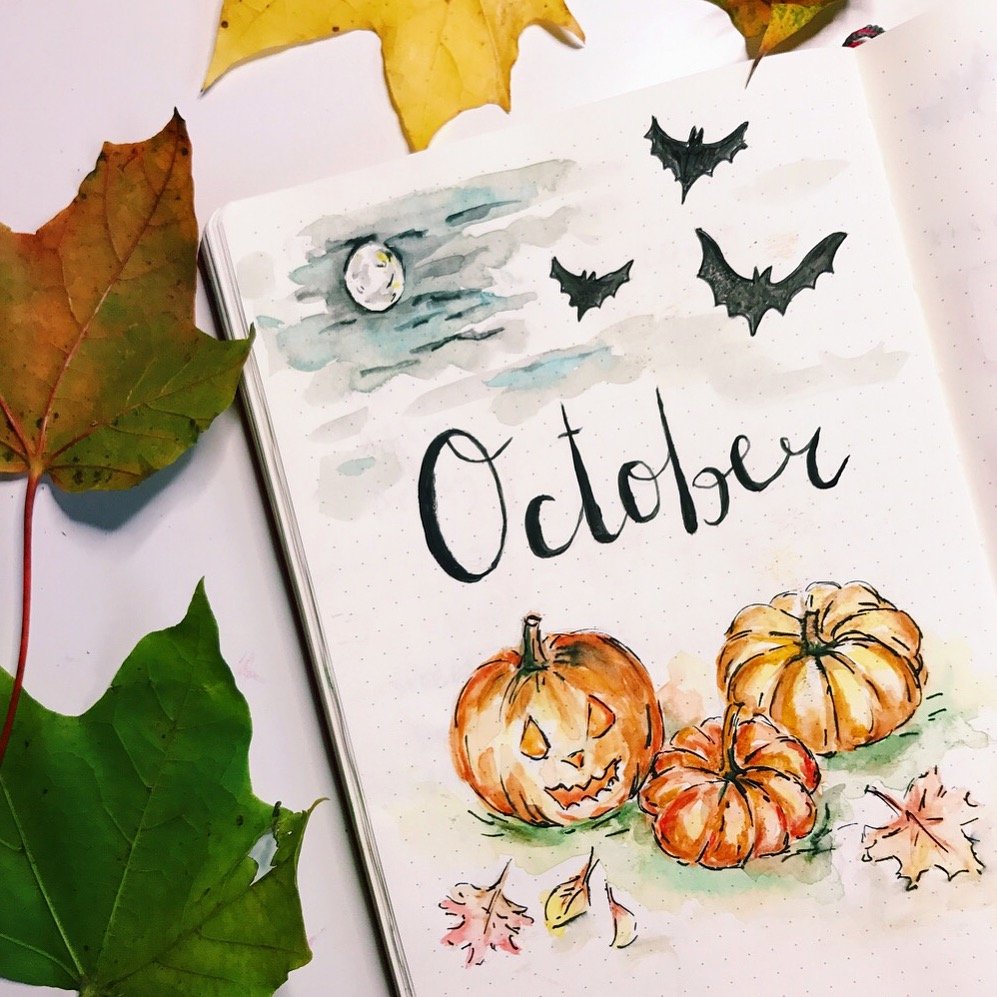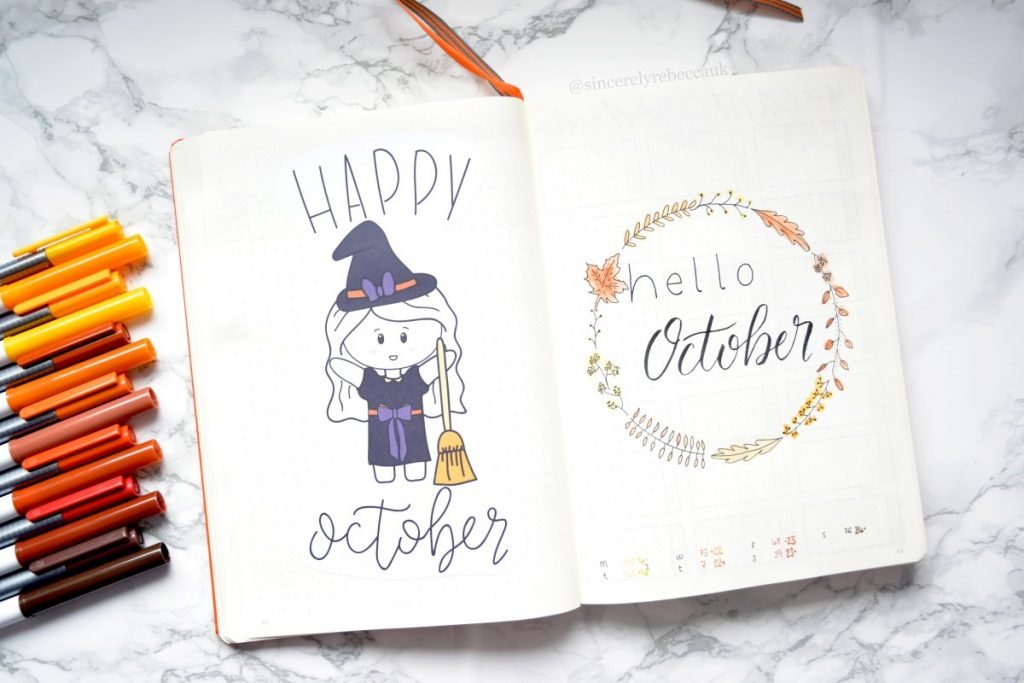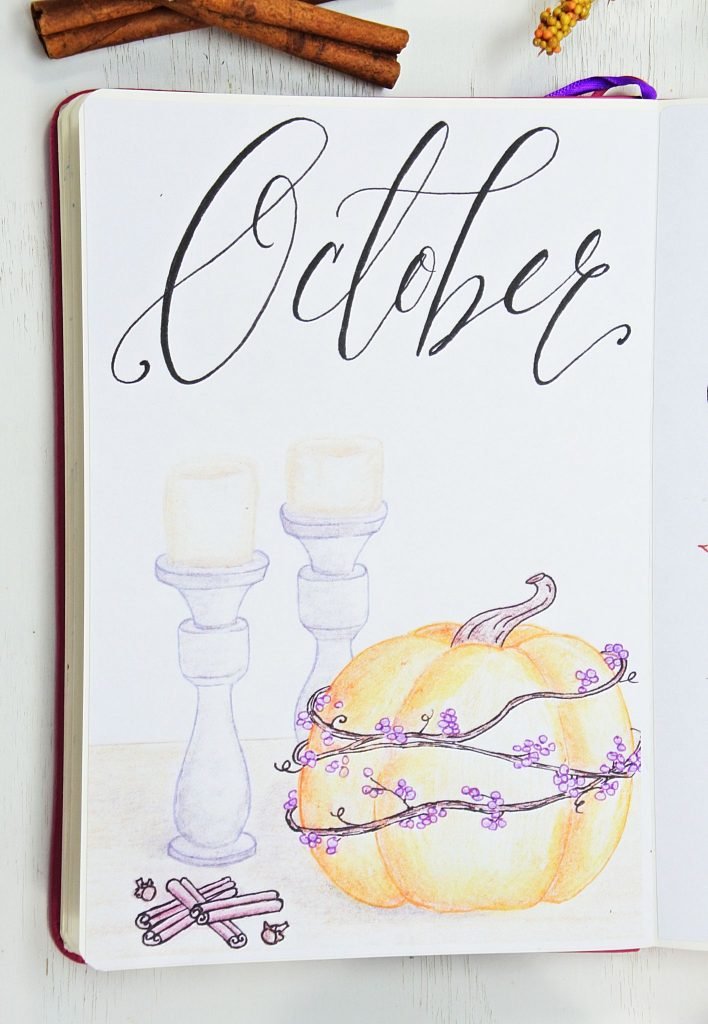 November Bullet Journal Cover Pages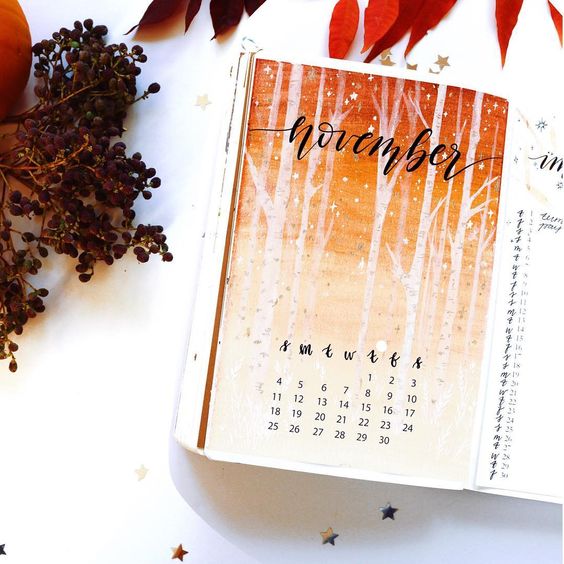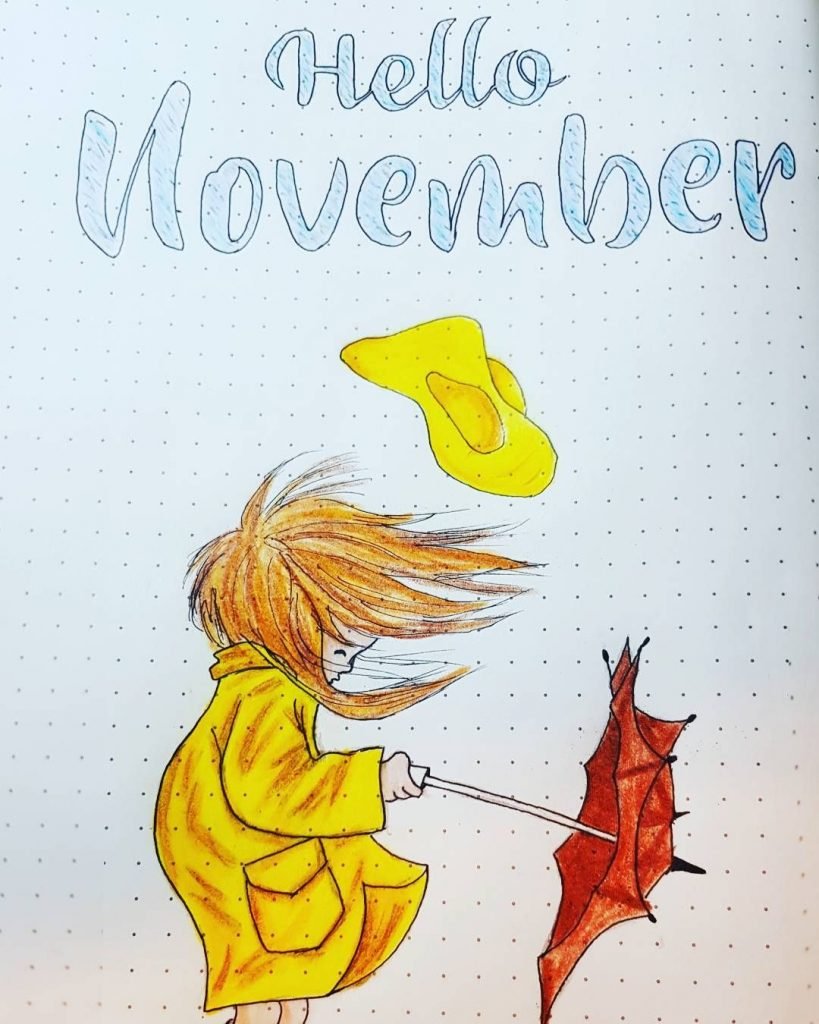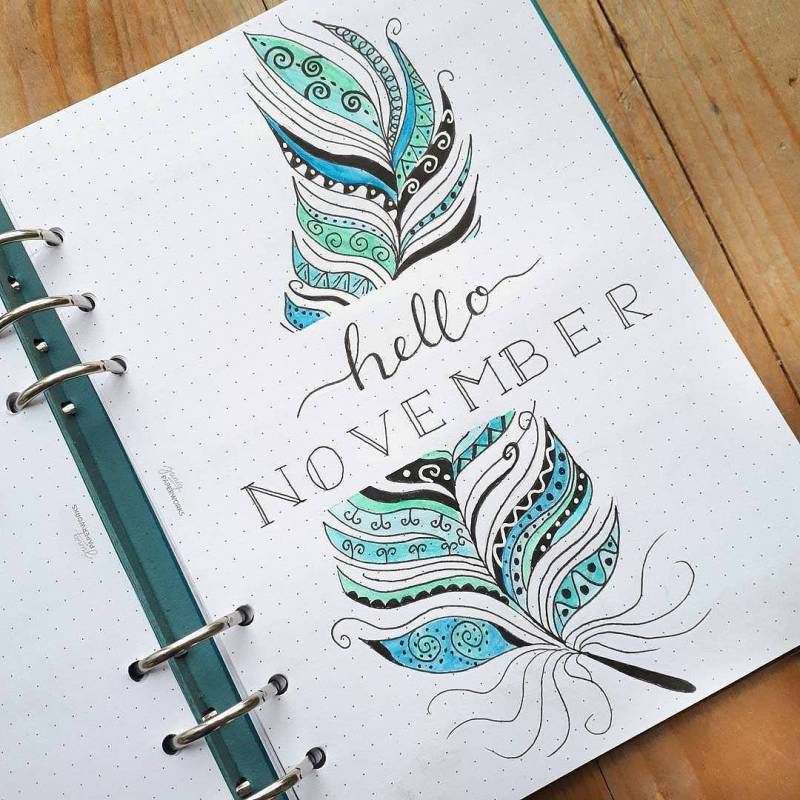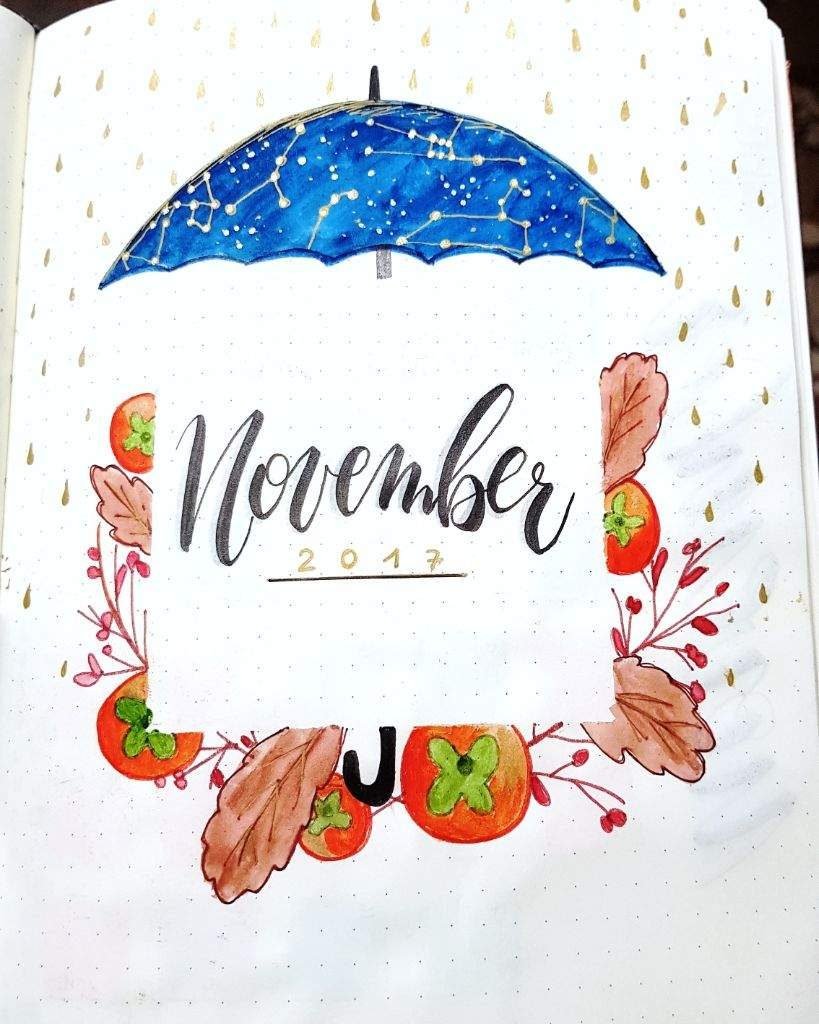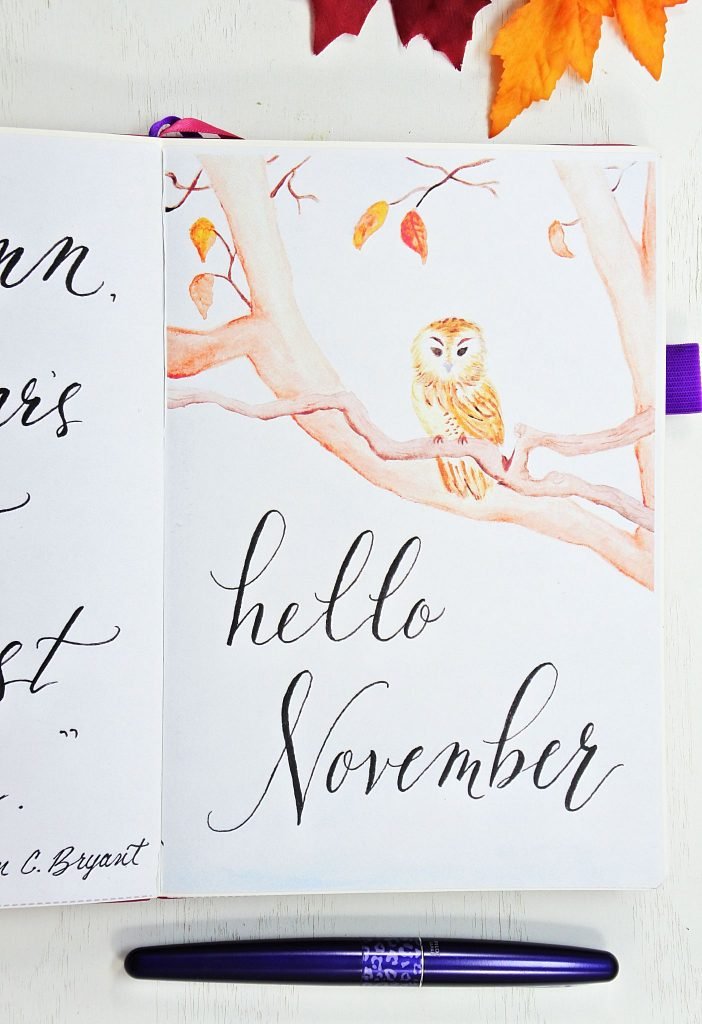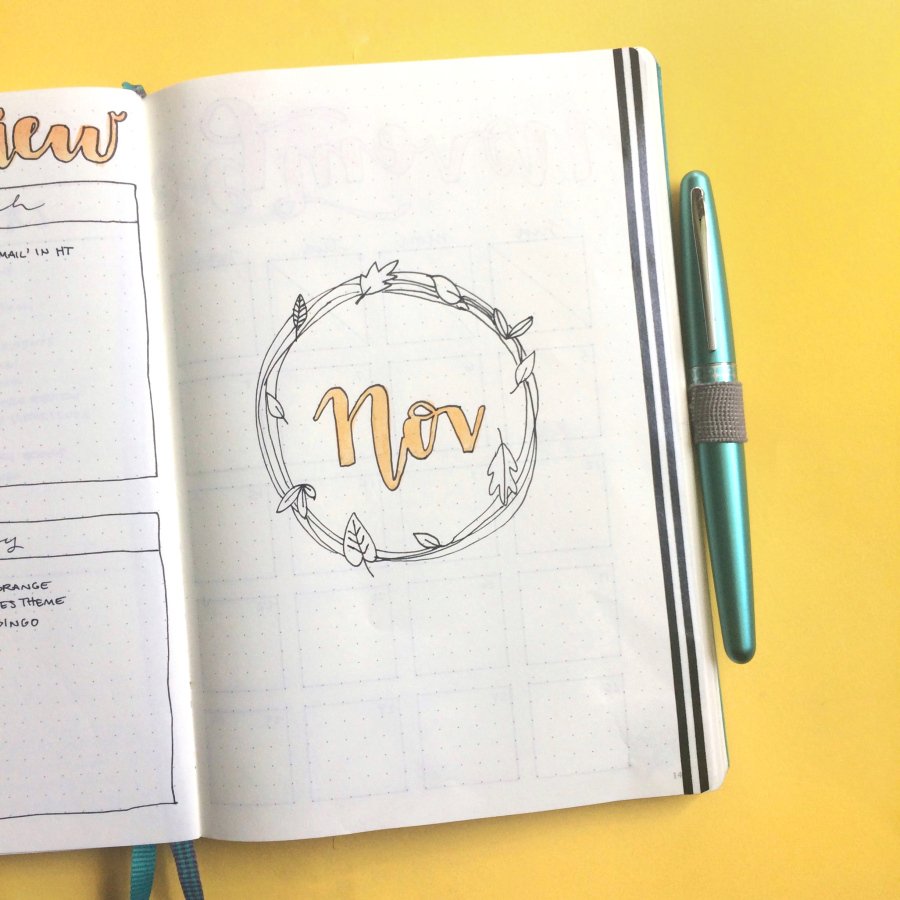 Fall Bullet Journal Cover Page Quotes
If you're not particularly artistic, motivational quotes are another great way to start off a new month. Finding a quote you love can really keep you motivated and give you a little mood boost! Sometimes we need all the encouragement we can get to stay on top of goals!
Here's some great fall-themed quotes that you can easily copy into your bullet journal!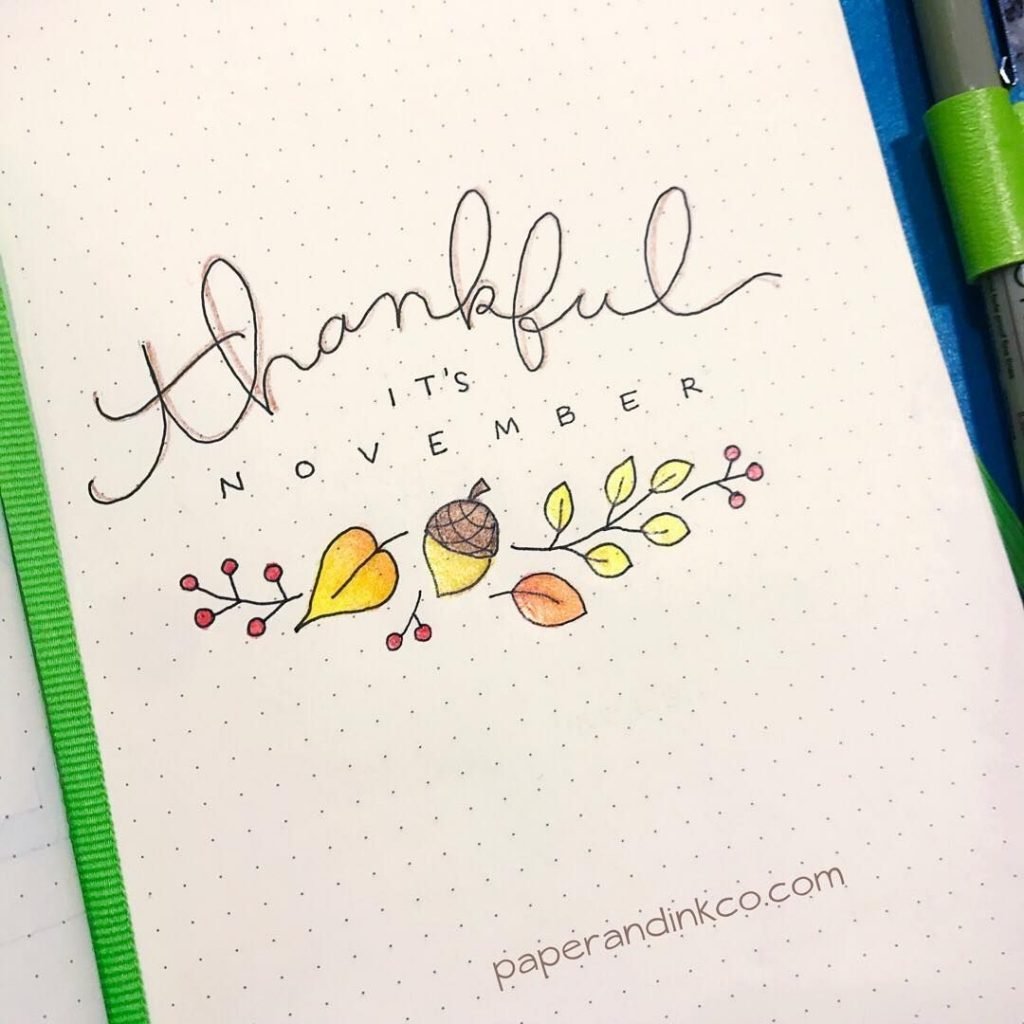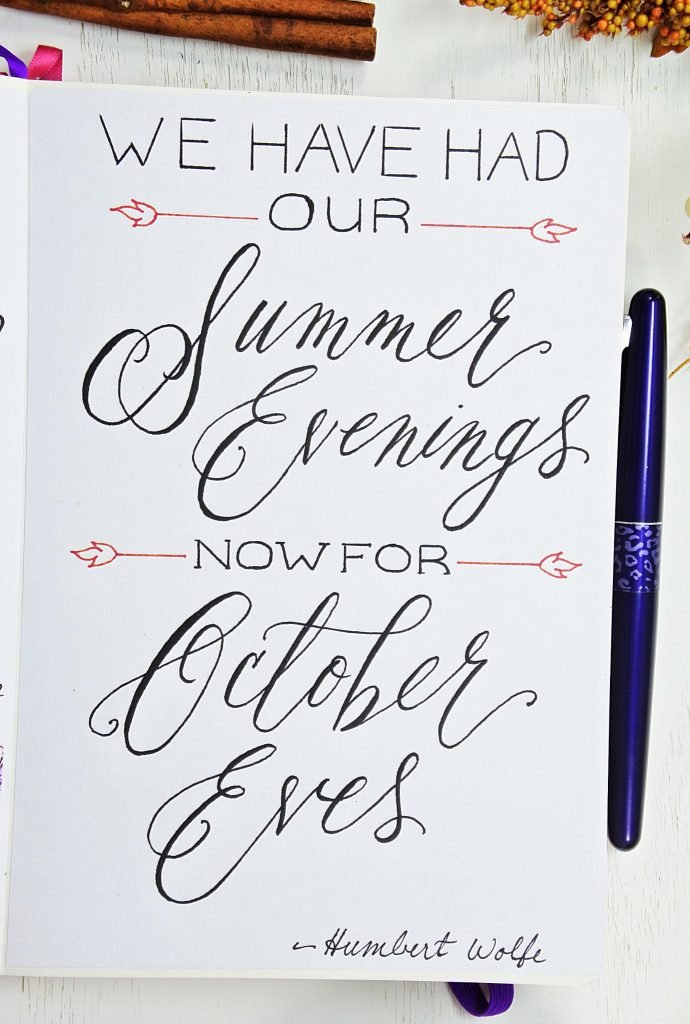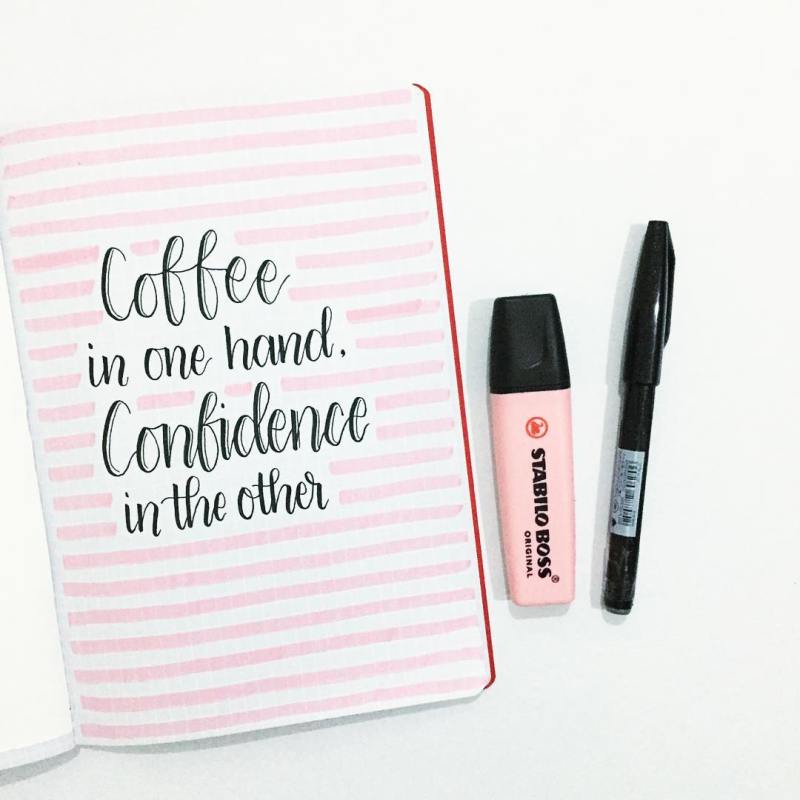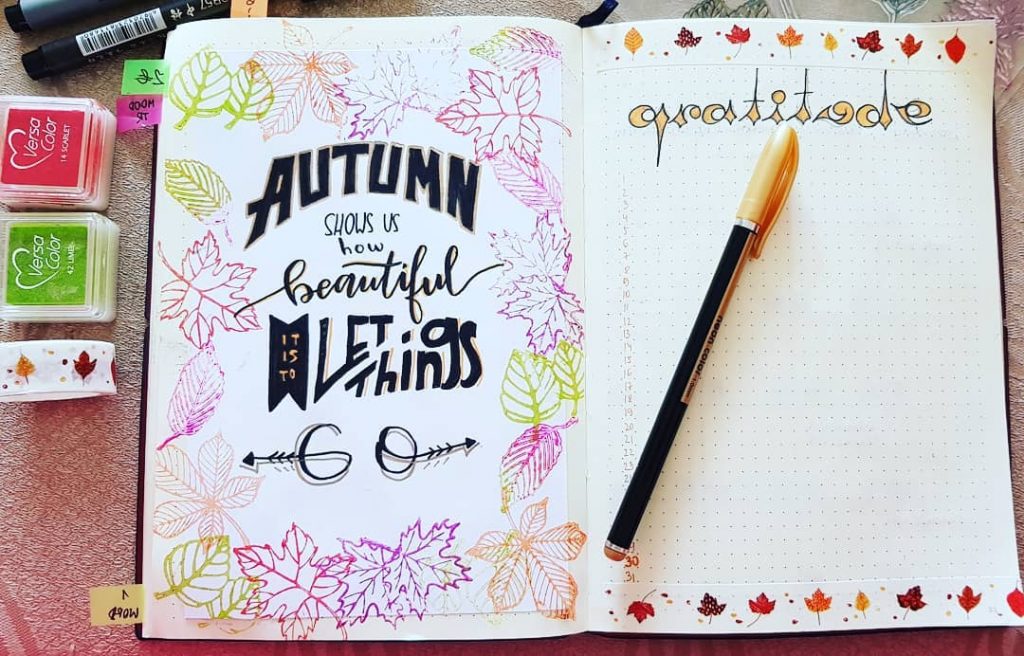 I hope you found some great ideas here to create your own cover pages!
Dying for some more sweet Bullet Journal inspiration? Check out how to make easy bullet journal headers!