In my bullet journal, playlist spreads are an essential part of my monthly spreads. What are Playlist spreads? Playlist spreads are when you write a list of your favorite songs of the month, or year or really any time. Its fun looking back at your playlist to see what you were listening to at the time. One of the things I love about Bullet journaling is that instead of those boring spreads you see in a pre-made planner, you can make your planner look very aesthetically pleasing. So lets dive in!
Seasonal Playlist Spreads
Instead of a monthly spread, a seasonal spread might be for you! A playlist for each season could be a great way to capture the vibes of all seasons.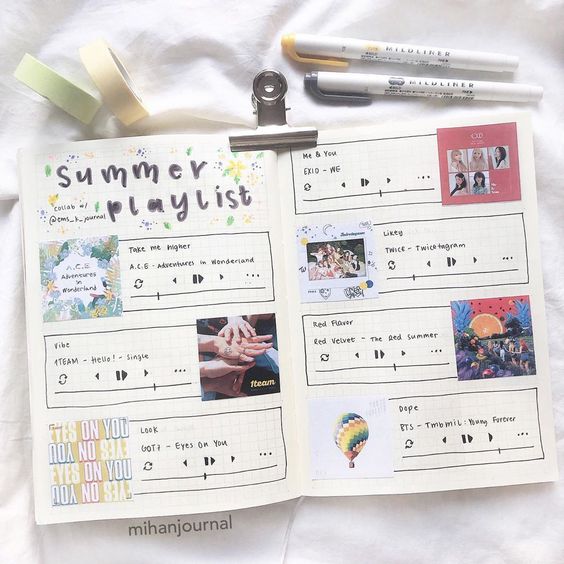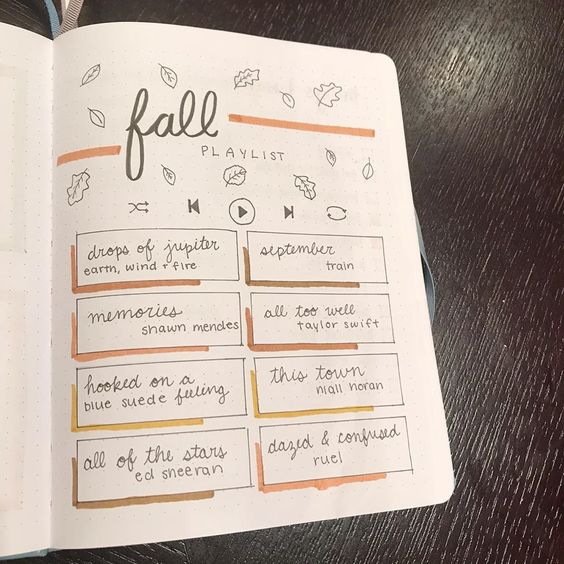 Monthly Spreads with Album Art
One way create these spreads is to do a monthly playlist. To spice it up a little, you can print out the album art of the songs to make it look very aesthetically pleasing. People will be very inspired by your spread and your music!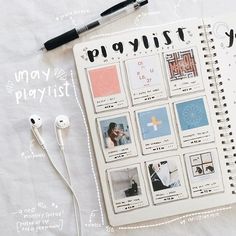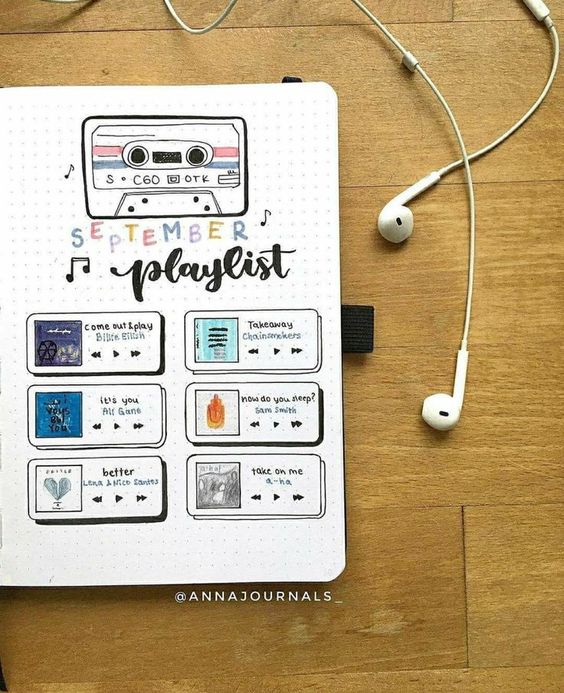 Spotify Layout
This is surely one of the most creative ways to present your playlists. If you like drawing this might be the one for you. Drawing out your Spotify Playlist, or whatever platform you listen to music on, is a really fun way to do playlist spreads!
Lastly, here's a spread I recently made for my own playlist!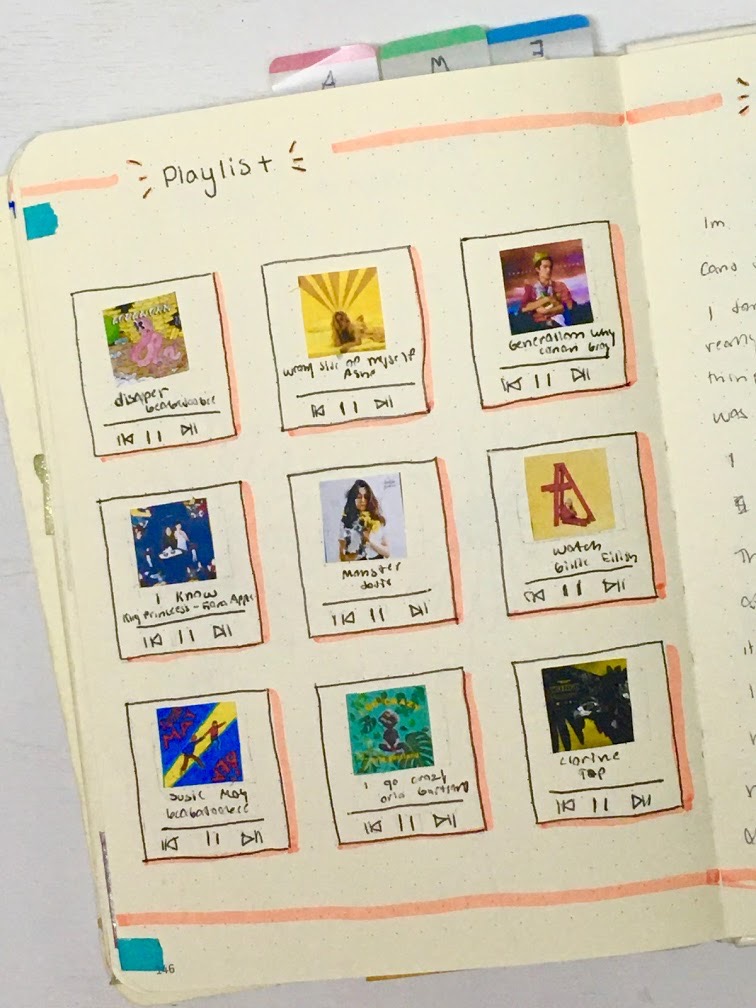 If you enjoyed these, check out this list of awesome trackers you can add to your bullet journal!