One of the perks of using a Bullet Journal instead of a pre-fab planner is that you get to decorate it yourself! Your way, your style! One of the easiest ways to customize your Bullet Journal is by using creative headers and banners to title your pages. Unfortunately, sometimes fancy headers become a source of frustration. After all, who can compete with all those artists on Instagram! Coming up with Bullet Journal header ideas, and insecurity about your drawing skills can really ruin the journal experience.
Never fear! I'm here to tell you it's easier than you think. I've kept up a steady practice of journaling for over 2 years. I've had a lot of practice, and yes, I've drawn some pretty elaborate banners in my day. But even an artist can't commit to being super creative every day. Sometimes you need something simple and easy, that still keeps your Bullet Journal stylin'!
So I've drawn out some of my favorite headers that I use on a regular basis. I know the ribbon ones look hard, but they are actually really easy to create. Scroll down to see a guide on how simple it is to draw ribbons!
Don't forget to scroll down and check out the gallery of header inspiration!
Easy Bullet Journal Header Ideas
Here's some of the headers I use on a daily basis. As you can see, most of them are quite simple. Just a mix of hand lettered fonts and some colorful lines thrown in.
*Pro tip: Daily headers is a great way to learn hand lettering! You get daily practice without having to sit down and "work" on it. Pretty soon you'll have great handwriting without ever touching a single "practice sheet"!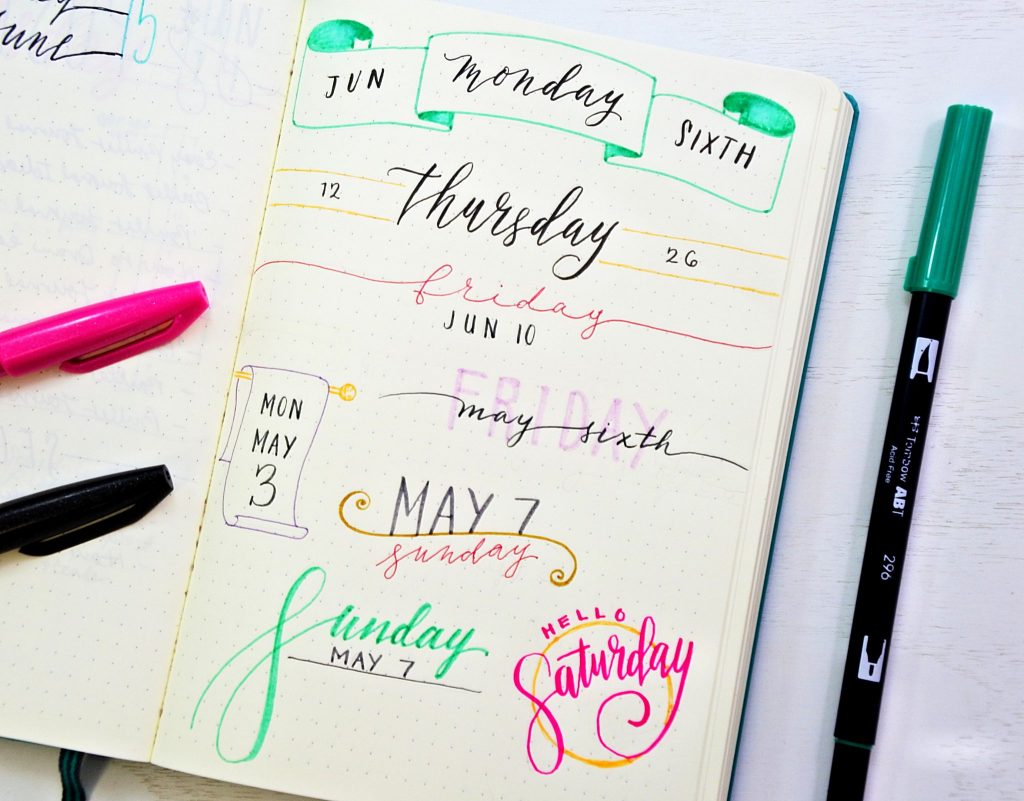 Now I know ribbons can look intimidating to draw. But they are actually quite simple and they make a real impact on the page!
Tips for Easy Beautiful Headers
Here's  some tips and tricks to start you off with simple but beautiful headers.
1. Banners & Ribbons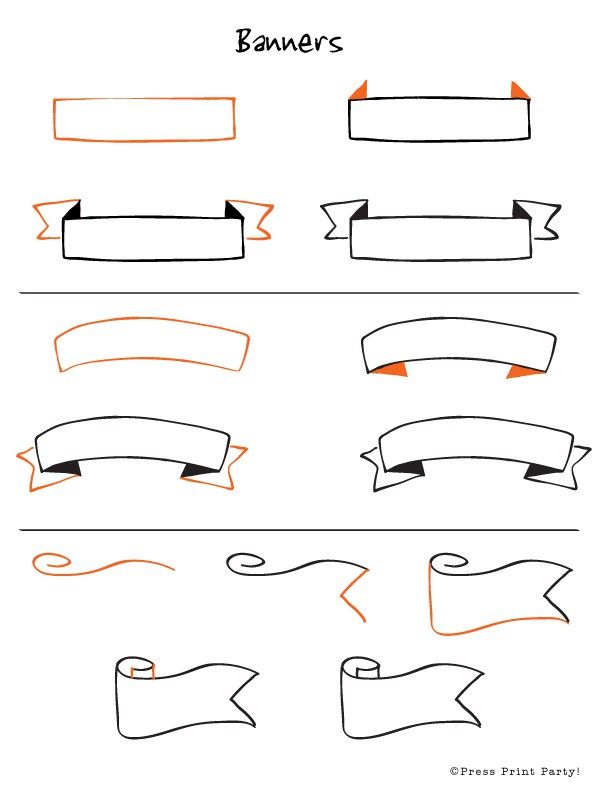 As you can see, It's very simple from start to finish. Nathalie @pressprintparty.com has many more doodle tutorials so be sure to check her out!
I reccomend using a dot grid or grid notebook when you first start out drawing ribbons. My favorite dot grid notebook to "practice" with is the Rhodia Dot Grid Notebook. Great for hand lettering and doodle practice!
Step by Step Ribbon Banners with a Dot Grid Notebook
After you make your initial rectangle, count how many squares high it is. (mine are usually 3 or 4)
Count 1 square up, or 1 square down to start the line for the back of your ribbon.
Then make sure the back of your ribbon is the same square height of your front rectangle.
Color in the back folds for a 3D effect!
Easy Peasy!
2. Mix Fonts
No matter what level your handwriting is at, mixing fonts will always make it look better! A mix of fonts keeps the eye interested and it gives you the opportunity to use different colors!
Here are some examples of mixing fonts: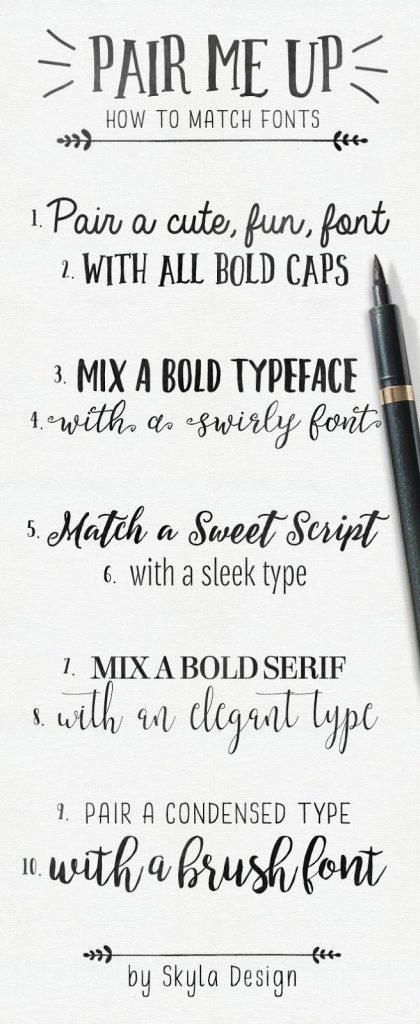 Bullet Journal Header Inspiration!
Now that you've got some basic ideas to start with, take your time perusing the dozens of beautiful headers you can copy!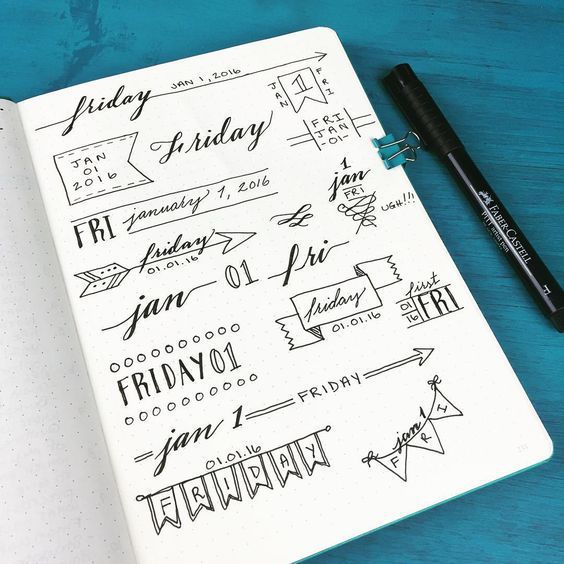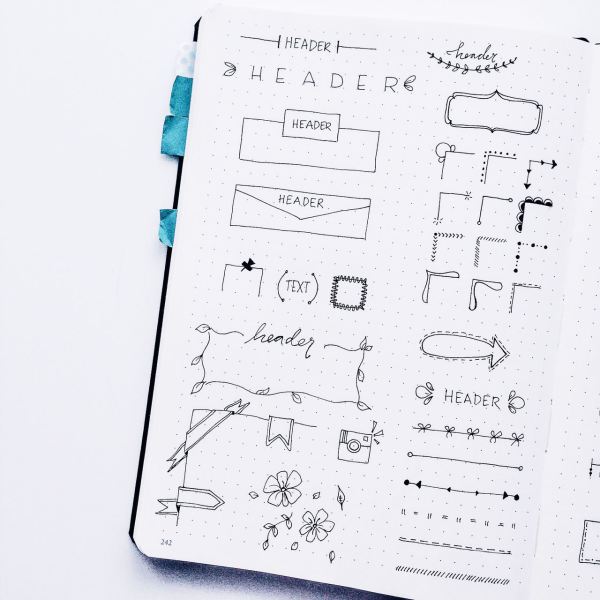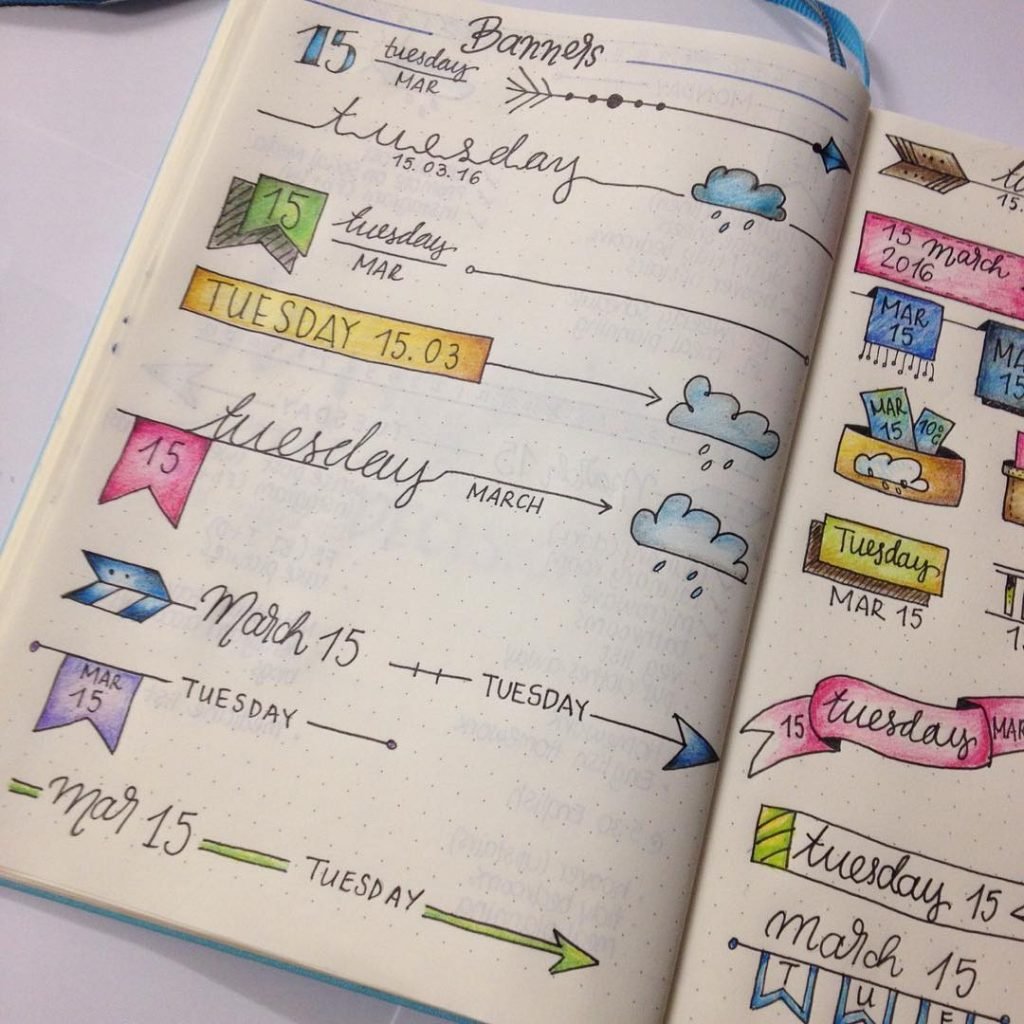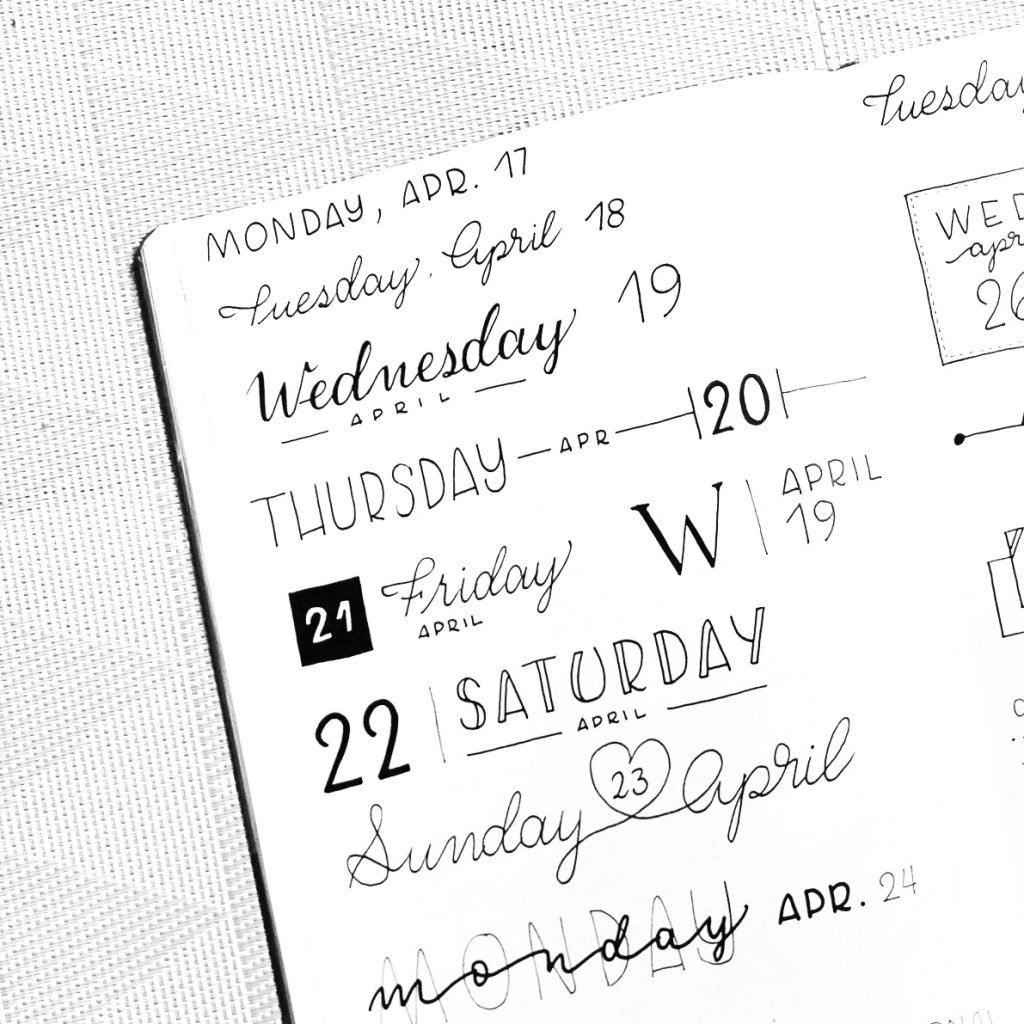 Looking for more ways to pretty up your journal? Try the new craze in washi tape…